Orlando Buyers Brokers 5 star review
 5 Star Reviews Buyers Brokers in Orlando
5 Star reviews for Buyers Broker of Florida means that clients loved their buyer services.  A 5 Star Review is the highest rating that a buyer can give.  Read the Reviews here.  These are all legitimate reviews written by their buyer clients after the closing on their home.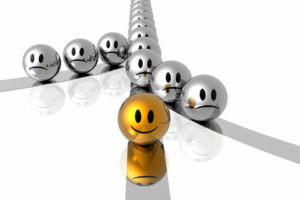 Why do these Orlando Buyers Brokers get such high marks?
We asked the Broker what they did to get such high 5 star reviews.  This is what they had to say:
We do not take shortcuts.  We have no problem going that extra mile to show homes.   We show homes with a critical eye without any pressure to buy.  We carry no inventory so have no incentive to push any particular homes on the buyer.
We do not shy away from being a true advocate for our buyer. We are not afraid to ask for extras or re-negotiate the contract after inspections…something that traditional agents like to avoid.
We are never too tired to return a call, be inconvenienced, or solve a problem.  There are always issues that come up during the transaction that someone has to deal with.  Most buyers are uncomfortable with confrontation, or making difficult decisions and/or don't know what to do. We help them sort it out or we say it for them. No problem.
Not just another Orlando Real Estate Office
Buyers Broker of Florida is not your typical real estate office.  While they do carry the same licenses, the focus of their business is ONLY representing the best interest of the home buyer.  No games. no double talk, no pressure.
Their commission is paid by the seller or the listing office, no differently than any traditional real estate office.
In addition, Buyers Broker of Florida gets 5 star reviews because they offer 100% Loyalty, 100% Confidentiality and 100% Full Disclosure to the Home Buyer.  This means that they only represent you in the transaction, they keep your negotiating strategy a secret and they will tell you everything thing they know:  The good, the bad, and the ugly.
For a 5 Star Review agent, call the Buyers Broker of Florida 407-539-1053.  You will be glad you did.
.