Four Costs You Could Face When Moving from Starter Home to Forever Home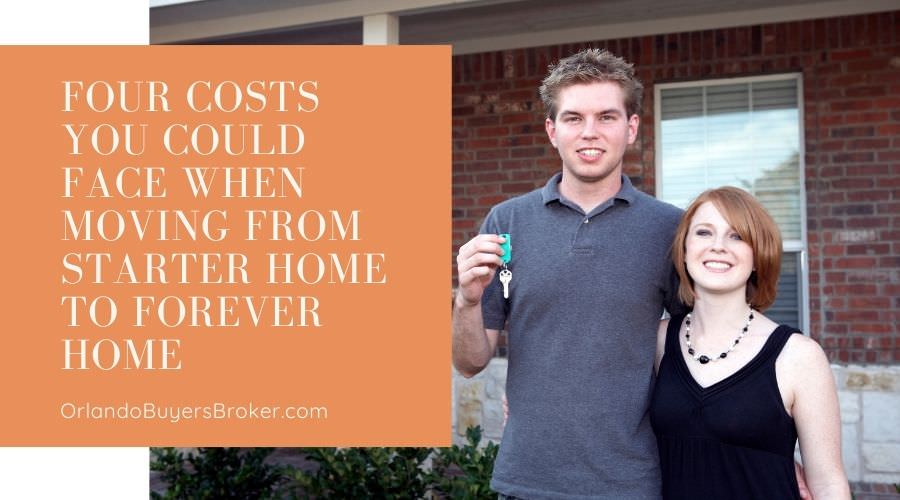 When many people purchase their first home, it is not uncommon for them to purchase what is considered a starter home. This is a term used to describe a smaller home that is less expensive than the average home on the market. Some people do stay in these "starter homes" for their entire life, some buyers purchase a starter home with the intent to build wealth and equity to be able to purchase their next larger home that they can grow a family more comfortably in or see themselves living in for the rest of their life.
There are some things to consider when moving into a larger home. Here are four costs of moving from a starter home to forever home.
Higher Utility Bills
Larger square footage means more money to heat and cool the space as compared to a smaller home. Utility bills will increase even with an energy-efficient home. The costs can be minimal with an energy-efficient home though as well as a home that has newer appliances that use less energy.
Related: When Should You Replace Your Heat Pump?
Maintenance Costs
The more land and home you have, the more money it will cost to maintain them. This will cost more time as well if you plan to perform most maintenance tasks on your own. This is a cost factor that some buyers forget to include in budgeting for how much more home they can afford when they move to a bigger home. Just remember to increase the home repair budget when you are considering the costs of moving to a larger home.
More Furniture to Fill the Home
A home with more rooms or a larger main living area will require more furniture to make these spaces useful. If you are dreaming of finally getting that family theater and game room you have always wanted, it will come at the added expense of being able to decorate it and fill it with all those items you envision in there.
Property Taxes
The higher value your home appraises for, the larger the amount you will owe in property taxes. This is often called a "hidden cost" of homeownership as buyers tend to not think about this cost when purchasing a home. Make sure that you know the details of property taxes and if they may soon be headed for an increase. This is especially good to know as house prices continue to climb quickly.
There are many factors to consider when budgeting to purchase a home of any size, but sometimes it can be easy to forget about the added expense that comes with upsizing a home beyond the purchase price. It is always a great idea to carefully go over your budget when deciding to purchase a new home.
For more information on homes for sale in Orlando, connecting with a qualified, full-time buyers agent that does nothing but help buyers, feel free to contact us below at any time.
More Tips for First-Time Home Buyers