Southern Oaks
Southern Oaks is a small neighborhood in South Orlando west of Ferncreek Avenue, north of Gatlin Avenue, and south of E. Michigan St. just to the east of Lake Jennie Jewell and south of Lake Pinelock. It's a perfect residential neighborhood extremely close to the intersection of S. Orange Ave. and East Michigan Street, which has it dozens of shops, the Sodo Shopping Ctr., Walmart, Target, the Orange Avenue shopping center and the Publix supermarket.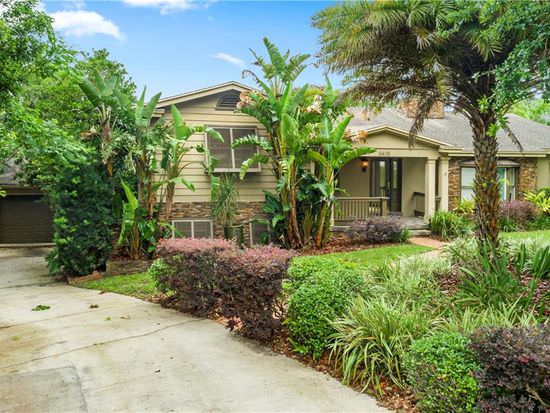 Southern Oaks has a variety of smaller neighborhoods such as Jennie Jewel Point, Jewel Oaks, Overlake Ter., Gatlin estates, Conway Estates West, Sky Crest, Lake Jennie Jewell Heights, Jewell Shores, Oak Cove, and Marwood. Homes along the small lakes here tend to run over $500,000 and those along North Glenn Drive are priced from about $500,000 on up as well. Interior homes tend to start at about $300,000. There are several beautiful homes along Lake Pinelock and Lake Jennie Jewel as well as Lake Gatlin so there are definitely options for waterfront property around here. Most of these communities have no homeowners dues and most were built between the 1970s and 2000. Of those that do require association fees, there typically less than $25 per month.
Homes for Sale in Southern Oaks
In Southern Oaks, you'll see a variety of home styles and designs from single-story ramblers and ranch-style properties to two-story 1970s splint entries all the way up to colonial and tudor style two-story homes with detached guest houses and garages. Most have lush and mature landscaping due to the age of construction so it's likely you'll find a variety of designs, layouts, and square footage as well as price. Home prices typically start around $300,000 up to $950,000 with a few million-dollar homes along Lake Pinelock.
Schools
Local schools include Pershing elementary about a half a mile away, Memorial middle school, and William R Boone high school. Residents can also use the Cornerstone Academy Charter home for grades kindergarten through eighth grade and the Cornerstone Charter Academy high school serving grades 9 through 12, about 2 miles from this community.
Because there are so many micro-neighborhoods and communities within Southern Oaks, it's hard to pin a design and price down but, because there are so many options, we can usually find a home that works for you. Feel free to browse all of our listings in Southern Oaks and surrounding communities or contact our office to schedule a showing.
Image from actual MLS Listing in Southern Oaks