Orlando Buyers Broker.com Got A Face Lift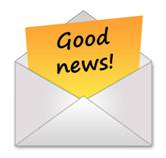 Orlando Buyers Broker.com got a face lift.  Badly needed. Overdue,  glad it is over…Whew!
Re-doing a Real Estate website is a big job…it always is.  The last website that we launched took 3 years to complete…this one took a 10 months.  OK, I admit I did not build it, so why did it take so long?
So many things to decide…the look, the content, the IDX, how much on the home search page to customize, etc.
I want my websites to be correct and look good…I do not want to launch a website that  is incomplete, has spacing issues, or is difficult to understand.  I don't want colors or ideas to conflict and I do want the web site to be interesting when someone clicks on.  And of course good usable information is a must.
The Buyer Brokers at  Orlando Buyers Broker offer a specialty service so very different from the services of other Real Estate Offices that many web designers do not understand….we exclusively represent ONLY home buyers so we want nothing on our website that promotes sellers services.  The content typically suggested is contrary to our niche services of only home buyers.
Which is why I prefer to write my own Orlando Buyer Broker content rather than rewrite what someone else wrote, so I write everything myself…and then re-write.  I think it is easier  to write what we do for home buyers rather than tell someone what we do and expect them to write about it from our angle.
And then of course Orlando Buyer Broker  is worked on in our spare time which is limited.  Home buyer business always comes first.
It is a big relief that  Orlando Buyers Broker is finally complete.  Orlando Home Buyers please take a look at how different we are and let us know what you think and more importantly let us know how we can serve you best.  For quick service, call today 407-539-1053