Orlando home prices up another 7%
Orlando home prices up another 7%                                      
…in September from a year ago.  Overall prices increased 29% over the past year or so.  Watch Orlando home prices video.
Since 2011 Orlando Home prices have increased 45%
That means that if you were looking at homes 3 years ago and did not buy, right now you will would by paying almost 50% more for the same property.
 Orlando Home Buyers need to get off the fence…
The home buyers that postponed home buying expecting Orlando Home prices to dip again, are sorry they did not buy last year.  The Orlando Real Estate Market is recovering faster than any major city in Florida. It is time to buy a home now or expect to pay more…
This uptick in Orlando home prices have boosted home sales
The September 2014 home sales were at the highest level in more than a year.  Whoever says it is a buyers market is incorrect…it is still a sellers market.
Think about Orlando Home prices:
When inventory is down and prices are up, it is a sellers market, not a buyers market.
Supply and demand drives the real estate market making this a sellers market.
Don't believe everything the newspapers say about the real estate market.
So why is Central Florida home inventory drying up?
Because people are pouring into Florida. U.S. consensus shows that foreign born population increased by 140,000 from 2010 to 2013 and movement within the U.S. resulted in a net gain of 84% more in 2012 than in the previous years.
Florida population is growing at the rate of about 700 new residents a day and Orlando is a big draw.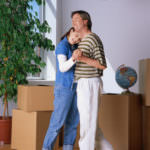 In Central Florida, business growth fueled by tourism has encouraged many people to move to Florida, and investing in Orlando is a good thing.  Many are younger in age than in the previous years.
A big influx of those leaving harsh winters up north is contributing to the increase in Orlando Home Prices. The better economy from tourism is prompting moves from other states as the tourism season is making jobs available in sunny Florida.
In addition, Florida is a prime state for real estate opportunities not found in other states.
To explore your best home buying options, hire an exclusive buyer agent at no additional charge.  They know the Orlando Real Estate market and will represent only you, never the seller. Buyers Broker of Florida 407-539-1053