About the Orlando Buyers Brokers
Orlando Buyers Brokers always for the home buyer
Orlando Buyers Brokers are found at Buyers Broker of Florida an established and highly experienced Buyer Agency Office licensed in the State of Florida .
Real estate media recommends that a homebuyer is best served by working with an Exclusive Buyer Broker.
These Orlando Buyers Brokers  have been Exclusively representing only the best interest of the home buyer for over 20 years…they never represent sellers or act as a transaction broker with both a buyer and seller.
The Orlando Buyers Brokers only and always are on the home buyers side while they work in all areas of Central Florida.  Check the difference.
Your Orlando Buyers Brokers Team here…
Erika Phelan, Broker Associate, CIPS, GRI, ALHS, TRC,CNE
Owner/ Manager and Exclusive Buyers Broker with expert knowledge about home inventory and prices/values in the various communities in Central Florida..  She is the "go to" person to learn about the New Construction and can help you sort out the difference in the many Golf Communities that are available.
Call Erika for a complimentary home buying consultation. She can answer all your questions and help you sort your best options. 407-539-1053 Learn More…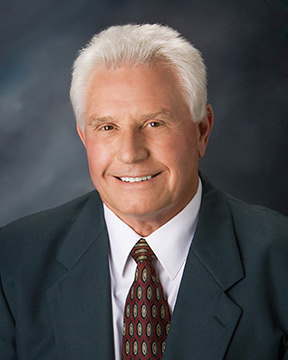 Mike Alexander, Luxury Home Manager, CBA
Exclusive Buyers Broker with a special knowledge of waterfront properties.  Mike knows about all the lakes, lives on one and can tell you all about the lakes, chains of lakes and quality of water.
Buyer Broker Mike will expertly size up the condition of the property with an eye for details and renovation possibilities.
Mike also does home management for vacation homes so that you can rest assured that your second home is being taken care of by someone who cares.
Eve Alexander, CIPS,ALHS,CEBA,CLHMS,GRI,CBA,ABRM
Exclusive Buyers Broker and Broker of Record. Eve was a Buyer Broker pioneer because representing a homebuyer without having a conflict of interest just made sense.
As an expert on the subject of home buyer representation her outspoken opinions have been sought  by Money Magazine, Kiplinger's Financial, Orlando Sentinel Newspaper, Inmann News, Florida Association of Realtors, National Association of Exclusive Buyers Agents and more.
In addition to being a home buyer advocate, Eve is also an animal advocate.
What Orlando Buyers Brokers do for you…
Orlando Buyers Brokers at Buyers Broker of Florida find homes, evaluate home values, show property, write offers, negotiate contracts and re-negotiate the many issues that typically come up in a real estate transaction.
These Orlando Buyers Brokers always work only in the best interest of the homebuyer with full fiduciary duties of 100% loyalty, confidentiality and full disclosure
They advise home buyers on the home buying process, their best home buying options, and also help with financing, title insurance, and property insurance. Orlando Buyer Brokers serve as the buyers trusted partner benefiting  the home buyer throughout the real estate buying transaction.
For answers to your home buying questions  call the Orlando Buyer Brokers at 407-539-1053 for a confidential chat.
Areas Served: The  Orlando Buyers Brokers at Buyers Broker of Florida serve all of Central Florida:  Orange County, Seminole County, Osceola County, Lake County, Polk County, and Volusia County. They know the real estate market in Central Florida, so just ask.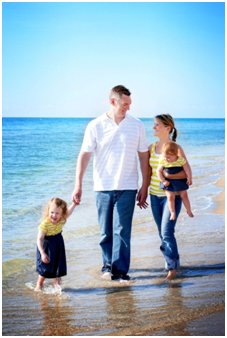 Meet Eric Intihar, "the Mortage Guy"
Who he is:  As an experienced Mortgage Planner with US Mortgage of Florida, Eric Intihar has a simple business philosophy:
· To assist homebuyers in making informed, and smart mortgage decisions.
· and build long lasting relationships with his clients by being their trusted mortgage broker…
Education:  After a brief stint at the US Naval Academy, in Annapolis, Eric graduated Magna Cum Laude from University of Florida Warrington College of Business and started his career helping home buyers fulfill  their dream of home ownership.  He has been licensed by the state of Florida since 2000 (consistently ranked in the top 5% of all loan originators nationwide) and obtained his Nationwide Mortgage Licensing System & Registry (NMLS# 323612) license when it was first offered in 2011.
Personal:  Eric is dedicated and hard working.  As a proud dad and family man, Eric's personal life is filled by his three adorable daughters, Emily, Katelyn and Abby as well as his lovely wife Patty and their Main Coon cat, Boomer.
Hobbies:  In his limited spare time when not with family or working, Eric enjoys watching his Florida Gators play football, where he played in 1992 and 1993.  Eric also enjoys a cerebral game of chess, yard work, and relaxing at the beach.
Eric Intihar
Us Mortgage of Florida
Office:  561-886-0300 x 114
Cell:  954-448-9829