The Difference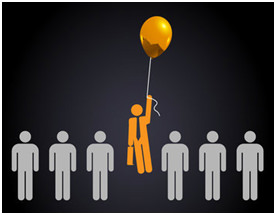 The State of Florida has almost 300,000 Licensed Real Estate Agents…less than 50 represent only home buyers as Exclusive Buyers Agents…
Why so few?
Because it takes a serious commitment and an advanced level of competence to properly protect, advise and advocate for home buyers, in a niche reserved for only the cream of the crop of licensed real estate agents.
Real Estate Typical Transaction Problems:
Inspections:Many times home inspections reveal serious deficiencies that were unknown, unexpected, or maybe intentionally not disclosed.
Typical agent: will minimize the problems.
Exclusive Buyers Agent: will attempt to renegotiate the contract to lower the purchase price, take a buyer repair credit, or have seller remedy the issues.
Appraisals:Many appraisal values are coming in at less than the purchase price.
Typical agent: will ask the buyer to raise the cash needed to pay the difference.
Exclusive Buyers Agent: will ask the seller to reduce the purchase price to appraised value.
Contract dispute: For example: seller takes the nice stainless steel refrigerator and replaces it with the an old white one prior to closing.
Typical agent: says "so what? the buyer is still getting a refrigerator".
Exclusive Buyers Agents: says " Not acceptable, buyer made an offer on the house based on the new stainless steel refrigerator, not an old one, so it needs to stay."
We always do a walk-thru inspection prior to closing to make sure that the property is in the same condition that it was when you purchased it.
We always review the closing statement to make sure that you are not being overcharged.
We always look out for your best interest…
THAT'S THE DIFFERENCE!