Are House Inspections Necessary?
Should Florida Home Buyers get inspections?
Whether you are familiar with Florida homes or not, it is important to have a through house inspection as part of your buying process.  It is important to know all the homes benefits and potential repairs that may be needed when you get ready to make that huge investment of buying your home.  Let's face it… no one likes surprises, so a thorough house inspection will assist you in that process.
It is never recommended to skip  house inspections on a home.
House Inspections are very common and for sure important. The Florida "FAR/BAR" contract and even the FAR/BAR  "AS-IS" contract allows for a house inspection contingency.  This means you as a home buyer have the right to do home inspections and maybe even back out of the contract if you are not satisfied with the inspection results.
However, there are exceptions to this rule.  Auction properties or specific bank owned properties may not offer a contract contingency on a home inspection. Almost all new construction properties do not offer a contract contingency on home inspection.  Unlike the auction/bank owned property,  new home builders will fix repairs that are found in the inspection report.
It is important that a home buyer understands the house inspection option in their specific contract.  An Exclusive Buyers Agent will explain all those details.
House Inspections Start with the Home Search…
I think it is important to match the right buyer with the right home.  This means buyers have to become educated on the home features, construction, problems, or what else is available in their budget even before the home search begins.   As experienced brokers, at Buyers Broker of Florida we understand the home buyers preferences and limitations before embarking on that home search process.
Here are two "true story" examples:
One of my first-time home buyers, was young, with only enough money for a downpayment.  She did not want a home that needed a ton of work as she wanted a very specific monthly mortgage payment.  The buyer sent me a property to view in an excellent location, but I noticed that it had many items that would not work for her.  For example, it was built in 1925. In some states that may not be considered "old" but in Florida, it is.
So right from start, I knew that the homeowner's insurance would be higher due to the age compared to most other homes.  The home was also a 100% wood frame, which automatically means the property has higher maintenance costs with painting, wood rot, and termites.  Not to mention the home had a crawl space, which is usually susceptible to structure settling, mold, and termites.    After touring the home, the buyer realized that although she could afford to buy the home, she would never be able to afford the upkeep costs. This clearly was not a home for a first time home buyer at age 25 who wanted a maintenance-free home.
Second example: I had a buyer that wanted to see a Victorian home.   Of course, I addressed the same maintenance items.  The home buyer said they understood, and had no problem with it, as they just spent $50,000 fixing up a Victorian home up north.  So we went to view the home.  Even though I was confident these buyers were fully equipped to fix up this home, they determined it required too much work.  The front porch was falling apart, the floors were slanted, and the floor plan was choppy.  Choppy floor plans are fixable, but only if you want to re-design the house.
Homebuyers have to understand how much time or money is needed to update a home. Since Buyers Broker of Florida is savvy and well versed in home issues, we can help sort out the best home options.  Sometimes, there are instances (if you are low on cash) to fix some items, or to increase your budget or to find a property with fewer problems to fix.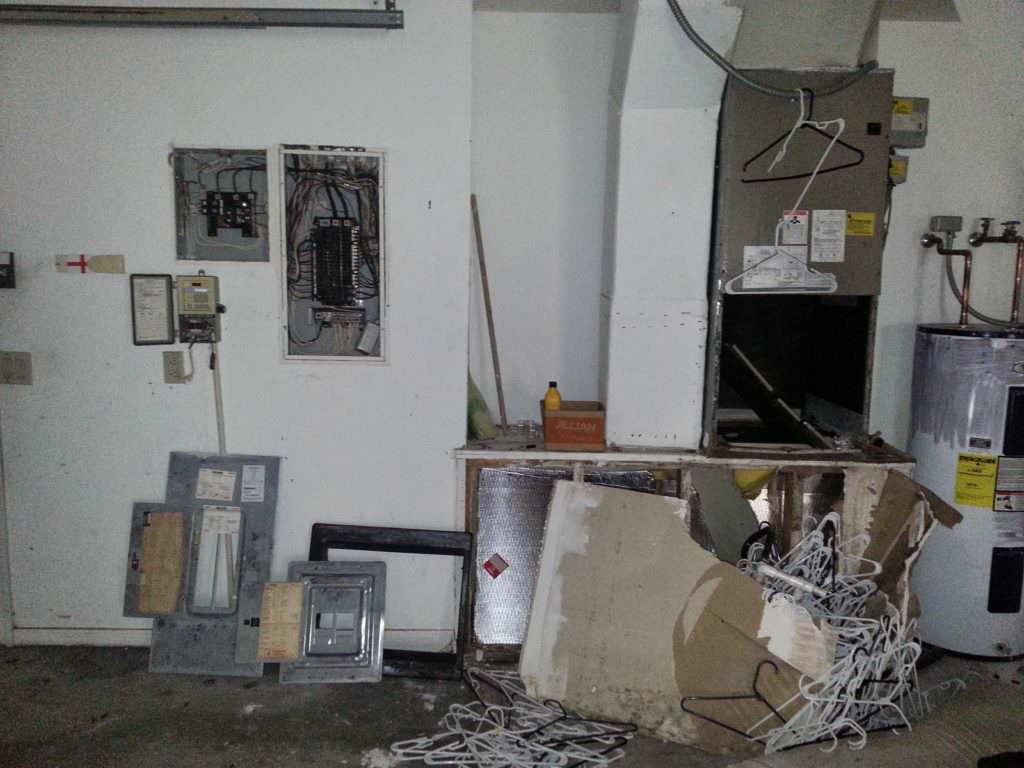 The Age of the Home Matters
Age of the home already predicates certain things that a home buyer and inspector should be aware of.  Repair items can impact home buyers finances and their ability to get "preferred" (lower cost)  insurance.  And in some instances, even get a loan under FHA/VA requirements, may be a problem. Appraisers are required to nit-pick what they see so that the property is not over-valued for the loan.
Check the electric panel on home-built 1950-1960s.  Certain electric panels are blacklisted by the insurance companies.  Federal Pacific is a common brand, but the list continues to grow as insurance companies update their underwriting requirements
Aluminum wiring was common for homes built in the 1970s. Aluminum has the propensity to break and maybe even cause a fire. It is also not compatible with copper.
Homes built or re-piped in the 90's may have polybutylene plumbing which has a tendency to leak and is not acceptable to most insurance companies. Insurance companies do question this.
During the construction boom in early 2000's some homes were built using Chinese Drywall…another negative.
If the home is 30 years old, the homeowner's insurance will require a 4-point inspection.  The roof, plumbing, air conditioning, and electricity should be updated and problem-free.  Even if an old roof passes good enough to secure insurance, it may need to be replaced before the cost of insurance is reasonable.
New Construction Home Inspection
Many buyers are surprised to discover a very large list of repair items needed on new construction homes.  Many of the repairs were an oversight or not completed properly.  It is important to conduct inspections on new construction property, because once you close, the needed repairs may not be covered under the new home warranty.  The builders warranty, may not cover cosmetic items, such as paint touch up, drywall seam tape separation, tile cracks, or scratches.  Scratches are common and can be found on appliances, windows, cabinets, and wood floors. Ideally, buying a new home should not have any imperfections.
We always recommend house inspections on new home purchases, and there are several type of inspections that you can do during the different phases of the build process.  For new construction home inspection you will want to use an inspector that covers both functional and cosmetic repairs.  RG & S Inspection can handle home inspection needs.
House Inspections can be more than Physical View of the Home
Florida contracts typically allow house inspections with the ability for the buyer to back out for any reason.   During the home buyers inspection period buyers can also review other items beside just the physical home. There may be more concerns:
Is the property in a flood zone?
What are the city/county set-backs for a pool in the back yard?
Do you have specific HOA questions to resolve?
Are there open permits with the city or county?
Is there any unpermitted work?
Are there code violations with city/county or HOA?
Do you have question regarding the property boundary?
Are there question regarding traffic or assigned schools or location of bus stop?
Do you have questions about the smart home technology?
Do you need to research the cost of new roof?
Is there a termite bond?
Is it on septic or have well water?
Is natural gas available?
Hiring the Right Team
Hiring the right inspector can save you time and headaches.  The first thing to consider is not to emphasize the cost. The best inspectors will never be the cheapest.  When reviewing inspectors, you will want to learn about their background, experience, and credentials.   I like to see a sample inspection report, and make sure they will inspect more than just the minimum State Inspection requirements, such as, testing all windows and appliances.  I had just ran into an inspector that does not even test irrigation systems…that is not ideal!  Know who you are hiring.  Ask us.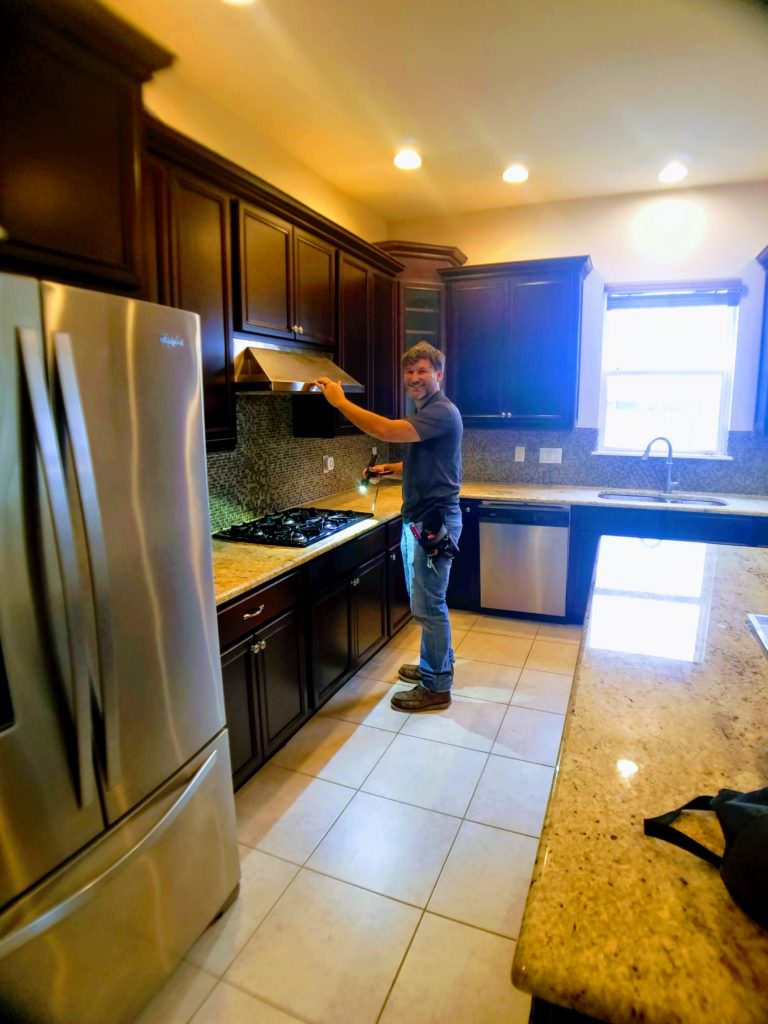 This article is not written so that buyers need to figure all these nuances out for themselves, but rather so that they do understand the need to hire the right people on their home buying team.
This first starts with hiring the right real estate buyer agent.  Buyers need to learn who works for them on the team.  Exclusive Buyers Agents like us work only for the home buyer. We do understand house problems and are never afraid to negotiate for your best interest.  In addition, we keep track of potential home issues, contract allowances, deadlines, and insurance implications.
Without a seasoned agent to guide you through these real estate complexities, you can be left to consult the internet on the largest purchase of your life…and that information may not be accurate. If your agent does not understand what the property condition should be or is afraid to speak up for you…you may just be on your own. You do have a choice in who you select.
Our buyer clients rely on us to handle any red-flags so that they can be stress-free.  We want to help you too. Contact Buyers Broker of Florida for a complimentary consultation on your best home buying options.  Call us:  407-539-1053.