Home Inspections in Central Florida
Home inspections in Central Florida are a must
Every home buyer needs Home Inspections in Central Florida, regardless of how new or how good the property you are thinking of buying looks.  A good Home Inspector will always fi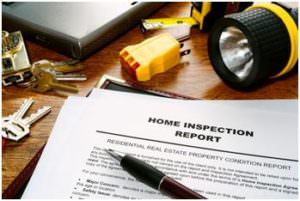 nd property deficiencies, even on brand new construction homes.
There are different types of Home Inspections to choose from and it is always your decision on what to inspect or which Home Inspector to hire.  We always help with recommendations, so that you can get the right home inspections in Central Florida…
At minimum, a comprehensive inspection by a Florida Licensed and Certified Home Inspector is needed.  A Comprehensive Home Inspection is a general overview of the components of the home; roof, air conditioner, electrical, plumbing, pool, appliances and more…
The Cost of Home Inspections
Here are approximate costs for home inspections in Central Florida.  A basic Home Inspection will cost between $300 and $600 for a typical home.  A large Million Dollar Home Inspection can be $1000+.
There will also be a WDO report for Wood Destroying Organism (commonly called a Termite report), which includes termites, powder post beetles, ants and rotten wood.  Cost approximately $100-150.
A Septic system certification to evaluate the integrity of the homes septic tank and drain field is done to make sure there are no deficiencies.  Cost approximately $300-400.
There may be Extra Home Inspections in Central Florida
Depending upon the condition of the house, the home size, property value, and extra features of the residence, the home buyer may choose to have additional exhaustive Home Inspections by licensed contractors for multiple A/C units, Structure, Elevators, Landscape lights, Koi Ponds, Gas Lamps, Lutron System, convenience items or a roofing contractor to walk a high or steep roof to view places that have not been viewed or evaluate a roof that is beyond the scope of a general inspection.
Home Inspection Professionals charge a fee for additional home inspections, depending upon the complexity of the home inspection needed.  Extra Home Inspections may take more than one day and run a couple of thousand dollars…it's just a matter of how much detail of the home you wish to inspect.
If property inspections reveal serious or more deficiencies than expected, Buyers Broker of Florida may be able to renegotiate the contract or take a seller credit.  We are always on your side to let you know what your home purchase options are.
Have home buying questions? just ask us…we will respond promptly! 407-539-1053