Cypress Springs Homes for Sale
Cypress Springs and Cypress Springs South is a community located in East Orange County about 15 to 20 minutes from downtown Orlando. It's home to nearly 800 property owners just off of Dean Road. There are approximately 3000 residents in this community and 79% are homeowners. The main access route is just off of Dean Road by the Cypress Springs elementary school minutes from shops, restaurants, and all of Orlando's entertainment. Cypress Springs Parkway does wind through the community, but it's all primarily residential.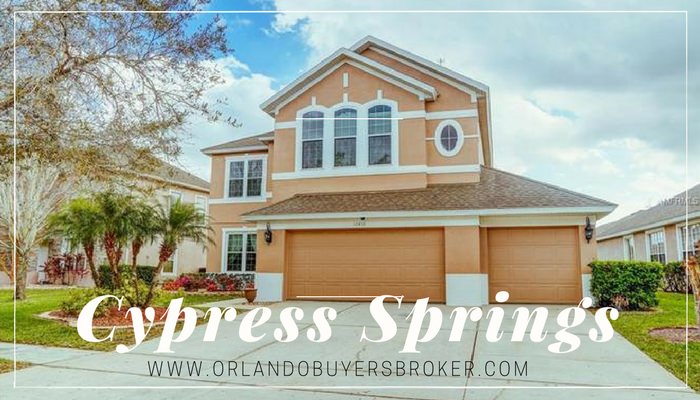 Cypress Springs was built out between 1987 and 2012. Most homes are single-family design and a few attached homes featuring 2 to 6 bedrooms and 2 to 4 bathrooms. Properties range in size from 1200 ft.² to just under 5000 ft.² and lots from 5000 ft.² to 9000 ft.². Most homes in this area range from $250,000-$410,000.
Homeowner association fees are anywhere from $25-$75 per month based on the location and direct amenities. This is a non-gated community with a variety of man-made ponds and lakes interspersed throughout the neighborhood.
What the neighbors are saying
Most people love Cypress Springs due to its family-friendly and well-maintained community, peaceful streets, dog-friendly neighborhoods, and walkability. Close by is planet fitness, several cafés, and parks. The even have a Next-door.com site for community involvement and neighborhood information. The homeowners association handles all community events, parties, clubhouse information, swimming pool and tennis court activities.
Nearby
These homes are part of the Orange County Public School District and are served by the Cypress Springs Elementary school located right in the community, the legacy middle school, and the University high school. The Cornerstone Academy K – 8 and high school can also serve this neighborhood. The elementary school is rated one of the highest in the area.
For more information on Cypress Springs see available listings on our website or contact our office today to schedule your personal showing of any property for sale throughout Orlando.
Just Listed Cypress Springs FL Homes for Sale