Goldenrod Homes for Sale
Just Listed Goldenrod Homes for Sale
Goldenrod is a small community located in both Orange and Seminole Counties just a few minutes from downtown Orlando. It's home to about 12,000 residents and is considered part of the Orlando, Kissimmee, Sanford Florida Metro area. Counties and includes several smaller neighborhoods such as Wrenwood Heights, Arrowhead, and Lake Waunatta.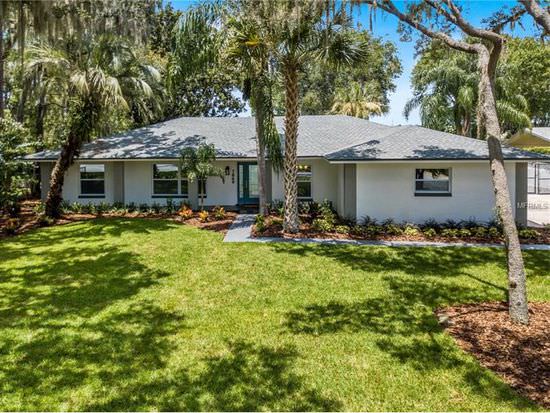 Goldenrod has been listed as #306 as one of the best places to live in the entire state of Florida. Overall grade of an A for public schools, nightlife, diversity, families, and low crime. The median home value for Goldenrod is about $200,000 with the median rent of around $1000. The number of renters versus owners is about even. There are single-family homes, apartment buildings, condominiums, townhouses, and individual neighborhoods throughout Goldenrod typically priced from about $150,000-$350,000.
Schools and Nearby
Although Goldenrod is primarily a residential community there are some modern conveniences and commerce located nearby. On the corner of Forsyth and University Boulevard is a Sears outlet, shops, restaurants, and Central Place at Winter Park. Downtown Orlando is about 20 minutes or a little over 10 miles. Even though Goldenrod is a census-designated area the addresses are primarily Winter Park, even those in Seminole County.
Goldenrod even has its own Facebook page with multiple events, activities, and things to do. Those in the Seminole County utilize the Eastbrook elementary school, the Tuscawilla middle school, and the Lake Howell high school. These schools receive good scores by great schools.org and are between a half a mile and 2 1/2 miles away. Those in the Orange County utilize Lakemont Elementary school, Maitland middle school, and Winter Park high school about three or 4 miles away.
Browse all current listings in Goldenrod below or call us for a specific list of homes and real estate in this area or surrounding communities. We'd love to help you find the perfect home in Goldenrod and Winter Park.
Image courtesy of MLS listing in Goldenrod