Preserve at Soldier's Creek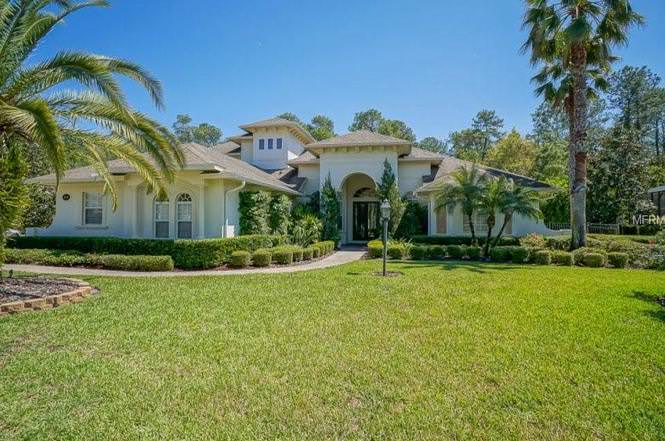 The Preserve at Soldier's Creek is located in the town or Lake Mary and is a small enclave of about 22 homes built in 2006. These homes feature a contemporary, single detached property with five bedrooms and 3 to 5 bathrooms in sizes from 3500 ft.² to 4500 ft.². It's located along Raccoon Street just off of Van Buren Ave. and minutes to W. Lake Mary Blvd. and S. Country Club Rd. Lake Mary elementary school is just a couple of minutes north as is the actual Lake Mary and downtown city center. Nearly all homes in The Preserve at Soldiers Creek sit on larger lots of at least 1 acre.
Many homes have seen numerous upgrades over the years as they were built around the early 2000's. You're likely to find hardwood floors, custom lighting, crown molding, sprinkler systems, central vacuums, and beautiful backyard kitchens. Many homes have a lanai that looks out on a swimming pool and privately landscaped wooded backyards. These are perfect for those looking for a little bit more space with larger kitchens, three car garages, and additional rooms. Several of the rooms come with home warranties as well but be sure to check with listing details.
Over the last six months, homes have sold between $550,000 and $690,000. This is a gated community, which doesn't start until your halfway down Raccoon Street, finally ending at a cul-de-sac. So this is a very private, self-contained neighborhood. People are not going to be driving through this neighborhood and especially not speeding.
Preserve at Soldiers Creek has a homeowners association. These fees are about $100 per month, which covers common area maintenance, landscaping, gated entrance, and management. Most homes are at least 1 acre if not 1.2 to 1.3 acres or more. (Please check with current listings on the most accurate information on homeowner association fees and dues)  This private community definitely has a lot of landscaping, therefore,  higher maintenance than most homes in the Lake Mary area.
Schools
This community is part of the Seminole County school district and this area is served by the Lake Mary elementary school, the Greenwood Lakes middle school and the Lake Mary high school, all about a mile away.
We love these homes and we love the location as well. Lake Mary has been rated as one of the best places to raise families, work, and live in the state of Florida. If you are looking for a new home and you'd like some acreage and some space to spread out, the Preserve at Soldiers Creek might be ideal.
Call us today to learn more or Schedule a Showing. Image above from actual MLS Listing
Lake Mary Homes for Sale