Moss Park Homes for Sale
Moss Park is located in Lake Nona Orlando and makes up 6 distinct neighborhoods.
Moss Park Landing
The Oaks at Moss Park
Moss Park Ridge
The Enclave at Moss Park
Moss Park Reserve
Moss Park Commons (townhouses)
Moss Park Landing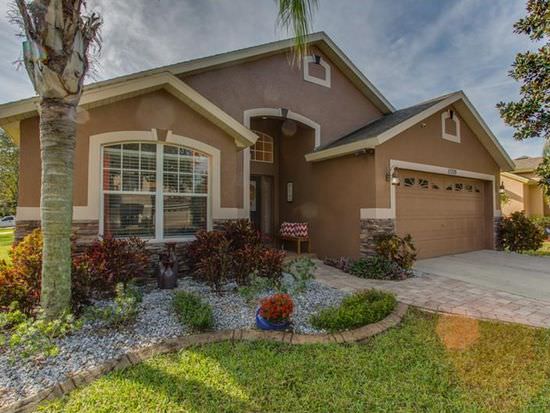 The homes in Moss Park Landing were built between 2004 and 2005. This well-established neighborhood is part of the larger Moss Park and features single-family homes along Moss Park Road. Homes are between 1800 ft.² in just under 3700 ft.² featuring 3 to 5 bedrooms, 2 to 3 bathrooms, and two or three-car garages. Homes are typically between $280,000 and $350,000. Homeowners associations are between $56 per month or up to $210 per quarter. These fees cover common area maintenance, management, and several amenities such as parks and walkways.
This neighborhood has a good collection of single-family homes and most properties sit on at least a quarter acre lot.
Moss Park Reserve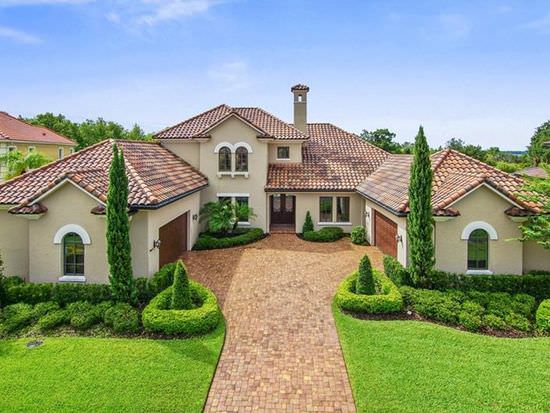 Moss Park Reserve is a gorgeous housing community of Orlando in the popular Lake Nona area. This beautiful gated community is nestled under a canopy of old southern oak trees on the shores of Lake Hart just off of Moss Park Road.
Homes in Moss Park Reserve were built in the early 2000's mostly between 2003 and 2005. Here you will find large custom built estate style homes on lots of ½ to 1 acre. There are just 66 homesites here allowing for a quiet and private lifestyle. Each home is unique and has its own custom features many of the homes offer open floor plans with four to six bedrooms ranging from 3,000 to 6,000 square feet or more. Most homes enjoy lakefront lots or lake views. There are even a few lakefront lots left waiting for dream homes to be built.
This community is well located with easy highway access and all the amenities of Lake Nona. Just a short bike ride or walk away is the public Moss Park with swimming and outdoor recreation. Moss Park Elementary is also within walking/biking distance. Moss Park reserve also offers a boat ramp, dock, and lakeside park. Homes in Moss Park Reserve usually sell very quickly as it is a highly desired place to live.
The Oaks at Moss Park
The Oaks at Moss Park is the newest Moss Park housing community in Orlando built by Lennar Homes. This neighborhood is very close to Lake Nona and Medical City giving residents all the benefits of great medical care, state of the art schools, and plenty of modern amenities just minutes away.
There are three different collections of homes in The Oaks at Moss Park: the Estates Collection, the Executives Collection, and the Manors Collection.
The Estates collection offers eight different floor plans ranging in size from 1,738 square feet to 3,773 square feet with 3 to 6 bedrooms and 2 to 3.5 bathrooms. Features of the Estates collection include multiple car garages, covered front porch, one and two-story plans, open floor plan in the main living spaces, and large master suite with walk-in closet and master bath with twin vanity. Some models include an extra family room. Homes in the Estates collection are priced from $350,000 – $500,000.
The Executives Collection of homes offers 6 different plans ranging in size from 2,385 square feet to 3,907 square feet with 4 and 5 bedrooms and 2.5 to 4 bathrooms. Features of the Executives collection include traditional architecture with brickwork, front covered porches, decorative garage doors, two and three car garages, pavered driveways, open concept main living spaces, and very large master retreats. Prices of homes in the Executives collection range from $390,000 – $500,000.
The Manors Collection offers 4-floor plans ranging in size from 1,982 square feet to 2,634 square feet with 3 to 6 bedrooms and 2.5 to 3 bathrooms. Features in homes in the Manors collection include covered front porches, two car rear load garages, two stories some with additional loft spaces, open main living spaces, huge master retreats with oversized walk-in closet and double vanity in private bath, and covered back patio area. Prices of homes for sale in the Manors collection range from $300,000-$400,000.
All homes in The Oaks at Moss Park are part of Lennar's Everything's Included program. Lennar believes that extra style touches in your home should not cost extra so every home buyer has the option to choose granite countertops, maple cabinets, their favorite paint colors, professional landscaping, and more without being charged an extra fee.
This community is built with families in mind and there are some great community amenities for residents to enjoy and share including a pool with cabana, tot lots located throughout the community, and walking trails.
Moss Park Ridge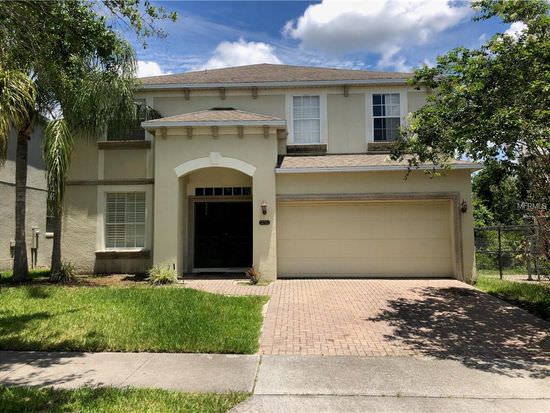 Moss Park Ridge is located near Lake Nona just north of Wewahootee Rd in Orlando. This collection of about 200 homes were mostly built in the mid-2000 to 2010 and are roughly priced from $340,000-$440,000. These homes are mainly two-story with a two-car garage, stucco architecture, and between four and five bedrooms and three and four bathrooms. These homes are generous in size typically from 3000 ft.² to 3600 ft.². There are several different layouts of homes in this community and several have multiple upgrades.
Homeowners dues are about $95 per month, which covers all common area maintenance and landscaping (double check with new listings for exact HOA fees). The community is not gated but it's also not a throughway street so those traveling the neighborhood are usually residents or their guests. There is a community Park and playground as well as picnic tables, a soccer field, and basketball court. There's also several conservation areas so some homes have no backyard neighbors.
The Enclave at Moss Park

The Enclave is a higher and single-family home community built between 2006 and 2010. These well-established homes are priced from $250,000 to about $400,000 and feature 3 to 5 bedrooms, 3 to 4 bathrooms, and in sizes from 1500 ft.² to over 2700 ft.². Homeowners dues are between $125-$180 per month.
Moss Park Commons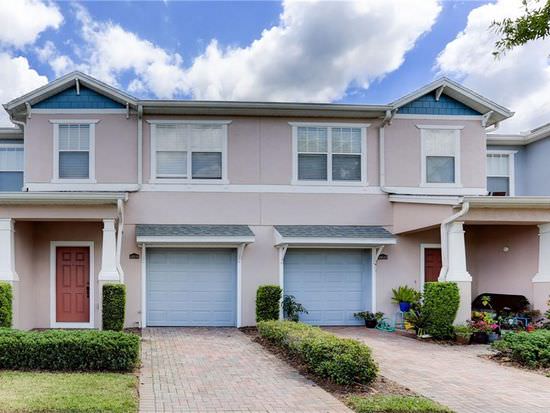 The Moss Park Commons is a townhome community in the larger community of Moss Park. These midsize townhomes are reasonably priced and were built between the 2006 and 2007. This community is just off of Moss Park Road, kind of in the middle of the entire community. The homes are between 1400 ft.² and over 2200 ft.² with 2 to 5 bedroom layouts and two bathrooms each. Homeowners dues are between $260 per month and $290 per month based on the size of the unit but be sure to check with current listings on exact HOA fees.
Schools
The schools of the Lake Nona area are top rated and offer a different educational experience.  Northlake Park Elementary is located in the YMCA building within the community. here is also a middle and high school in the Lake Nona area that partners with Medical City to provide new opportunities for technology and medical education unmatched in other schools. here is even a program for high school students that wish to go into the medical field. They benefit from college campus medical research facilities offering courses with college credit and working with nearby medical facility doctors.
The most common schools for Moss Park include the Moss Park elementary school, the Lake Nona middle school, and the Lake Nona high school. Several residents also utilize the Cornerstone Academy charter school for grades kindergarten through eighth and high school.
Many of the homes in the Moss Park area were built in the early 2000's. Some homes have been greatly loved and are well maintained and updated. Buyers can also find a great deal on great homes that need minor updating. Every neighborhood boasts mature landscaping giving a gorgeous and serene atmosphere.
There are almost too many community amenities to count in Moss Park communities not including Lake Nona amenities. Each neighborhood has its own community park. Moss Park public park offers swimming, picnicking and boating.
Another great perk is the community's many parks. The community is designed for
residents to enjoy the beautiful nature of Florida. Every home in the community has
a park in walking distance. There is even a place to take your furry friend to play
with his furry friends; there are two dog parks in Lake Nona as well. In addition
to the great parks is the YMCA with fitness and recreation galore.
Also within minutes of homes here are many shopping, dining, and offices. Lake
Nona Plaza has a full-service Publix grocery store. Lake Nona Village is a series of
beautiful condos housing retail and office space. The soon to be constructed Lake
Nona Town center will have a countless number of retail stores, dining options, and
even a movie theater. There is also office space available in the community business
park.
Start your online search below for all Moss Park Homes or simply let us know what you're looking for and we'll send you a free list of all the properties that meet your search criteria in Moss Park.
All Images from actual MLS listings for their community
Just Listed Moss Park Homes for Sale