Overlook at Hamlin Winter Garden
Overlook at Hamlin Lakefront community in Horizons West.
Overlook at Hamlin in Winter Garden, is selling at the brisk pace of 15 homes per month since January 2014. There is a lot of appeal to Overlook at Hamlin as it will be walking distance to the proposed water front retail center for shopping, eating, relaxing, and fishing on Lake Hancock.
Overlook at Hamlin has many pluses for a 640 acre master planned new construction community in Horizons West. There are many home choices and special amenities for home buyers of all ages. With 3 miles on beautiful Lake Hancock, there are many fun things to do. You can dock your boat at the town center village, while you wine, dine and shop. Bike along miles of trails, or have fun with the water sports…many within walking distance. Overlook at Hamlin will also have both a community pool and splash park. The Overlook at Hamlin location on SR 429 also gives home owners quick access to Disney or downtown Orlando.
Homes are priced $300,000 to over a $1 million for direct lakefront on Lake Hancock.
Overlook at Hamlin has 17 Floors Plans
51 Foot Wide Home sites: 3-4 Bedrooms from 1,716 square feet from $282,495 to 2,676 square feet from $327,495
60 Foot Wide Home sites: 4-5 Bedrooms from 2,753 square feet from $368,495 to 3,419 square feet from $416,495
70 Foot Wide Home sites: 4-6 Bedrooms from 3,113 square feet from $434,495 to 5,173 square feet from $514,495
85 Foot Wide Home sites: 4-5 Bedrooms from 3,002 square feet from $514,495 to 4,930 square feet from $705,495
Benefits to Buying in Overlook at Hamlin Winter Garden
Lake Front New Construction Opportunities

Walking distance to shops, groceries, boardwalks, restaurants, retail
Very, Very close to Disney
Excellent 429 Expressway Access
Part of largest master planned community of Horizons West
Winter Garden Village
Natural Gas Community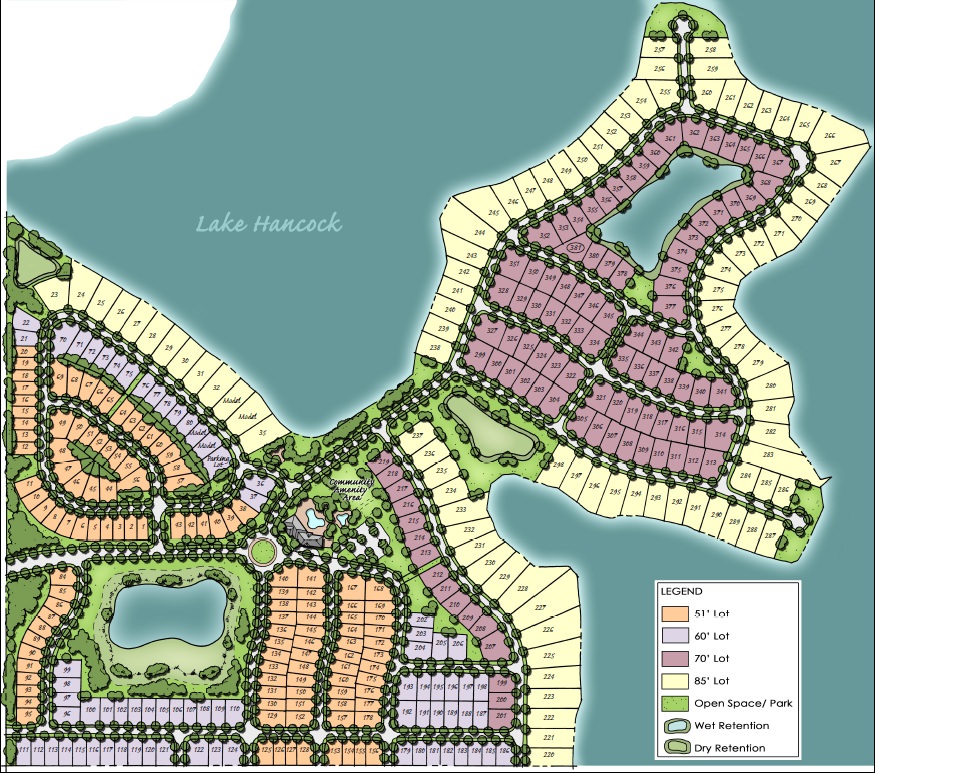 Schools at Overlook at Hamlin
Keenes Crossing Elementary

Bridgewater Middle

West Orange High
To view Overlook at Hamlin contact Buyers Broker of Florida to help you navigate all the nuances with new construction and help you make good decisions.407-539-1053