Pine Castle
Pine Castle is a Census-designated community in Orlando Florida just north of W. Sand Lake Rd. and east of Highway 441. It's bordered by Lake Jessamine, Little Lake Conway, and Lake Conway. It's just south of Edgewood and Holden Heights between Skylake and Belle Isle. This unincorporated community is part of the Orlando Metro area and has been shaped by that of Orlando, just 5 miles north.
Niche.com gives Pine Castle a B for families, housing, nightlife, and diversity and it's home to about 13,000 residents. Pine Castle has a good mix of renters and owners, so it makes for good investment properties, starter homes, and multifamily properties with the median home value of about $128,000. The median rent is just under $1000, which comes in at about the national average. There are home prices anywhere from $130,000 up to $400,000.
There are several newer homes in Pine Castle, and although many are not in new developments, being in the center of Orlando, you will find new construction properties from older homes being torn down and rebuilt. Those in Rockwood Estates, a charming neighborhood with lots of mature trees just a few miles from downtown Orlando, is the perfect opportunity. Low homeowners dues, quarter-acre lots, and single-story properties are very popular in Pine Castle.
Schools and nearby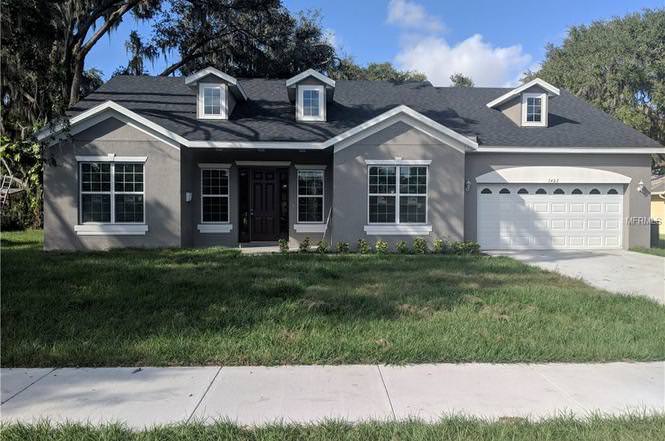 S. Orange Ave. runs north and south through Pine Castle providing shops, restaurants, markets and more to many nearby neighbors. In the center is the small Bay Lake, which has a few homes nearby, condominiums, townhouses, and apartments. The Orlando International Airport is just five minutes southeast and the intersections to Florida's Turnpike and highways of 528 and 441 are just a couple of minutes Southwest.
Residents are part of the Orange County Public School district and are served by the Pine Castle Elementary school, the Judson B Walker middle school, and the Oak Ridge high school. The Cornerstone Academy for grades kindergarten through eighth and 9 to 12 is also just a mile away from most homes in Pine Castle. There are a lot of choices for school surrounding this area because it's central location.
Low cost of living, an A+ for amenities, of course, the beautiful weather of Orlando, and lots of options available make Pine Castle a good destination. If you're looking for homes between $100,000 and $400,000, whether it's investment properties, starter homes, retirement properties, or just looking for affordable housing, Pine Castle can make a great option. Start now by looking at all the available listings in Pine Castle below or simply contact our office to schedule a showing or to ask any questions on Pine Castle and surrounding neighborhoods.
Current Pine Castle Homes for Sale