Williamsburg FL Homes for Sale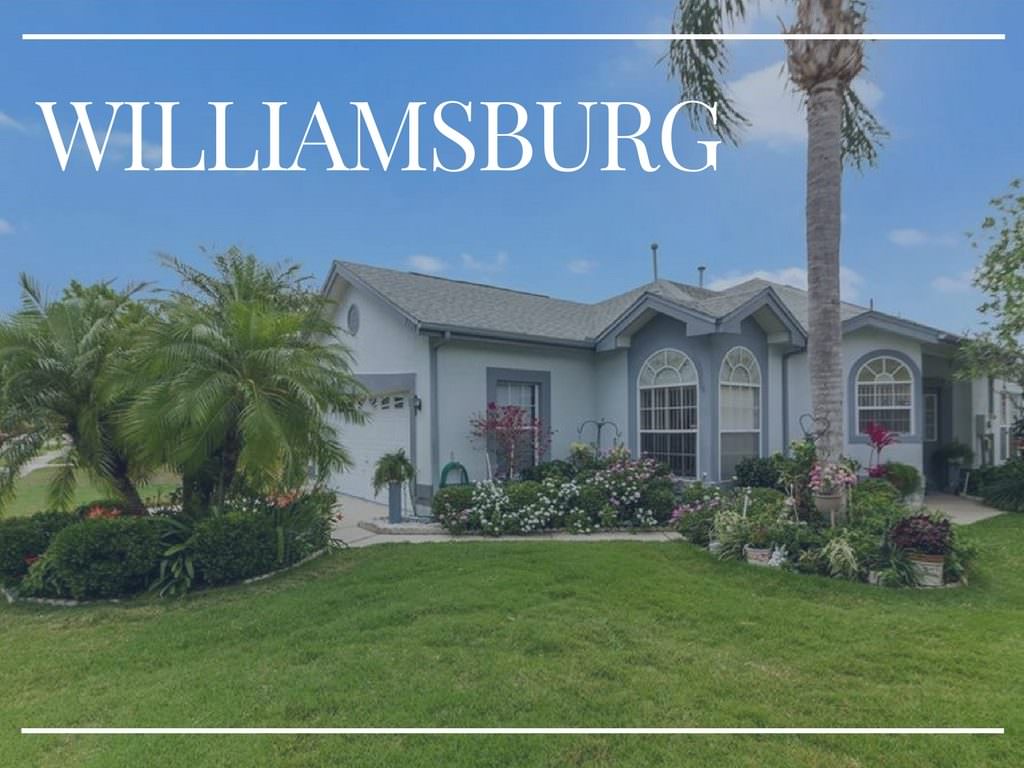 Williamsburg is located about 20 minutes south of Orlando but still in Orange County. It's home to about 8000 residents and is technically part of the Orlando Kissimmee metropolitan area. This hourglass-shaped community sits just south of Highway 528 and Borders Discovery Cove, SeaWorld, and several Orlando parks and recreation facilities, however, it's primarily a residential community. Central Florida Parkway and Orangewood Boulevard intersect in the middle of this community. To the south is Marriott's Grande Vista resort and golf course.
Within Williamsburg are several smaller neighborhoods including:
Windmill Point
Parkview
Dear Creek Village
Green Brier Village
Montpelier Village
Somerset Village
Parkview Point
None of the communities are gated and homes range from about $200,000-$350,000. Several homes have views of the Ritz-Carlton golf club, lakes, or the Grande Vista golf club.
Williamsburg receives an 'A'  for overall affordability and livability. Residents have access to excellent public schools, affordable housing, low crime and high safety, and are conveniently located close to nightlife, diversity, and recreation. The median home price is about $200,000 and 79% of residents are homeowners. The median rent in this community is about $1300.
According to 2018 Best Places, Williamsburg comes in at #20 for one of the best suburbs for millennial's in Florida. It's #38 out of 324 is the best suburb to buy a house and #53 is one of the best public school districts in Florida.
Speaking of schools, residents of Williamsburg are typically served by the Waterbridge elementary school, the Freedom middle school, and the Freedom high school. Residents can also choose the Cornerstone Academy for grades kindergarten through 12th.
At the intersection of Central Florida Parkway and Orangewood Boulevard are several amenities such as shops, restaurants, a Publix market, Dollar Tree, banks, salons, and fitness centers. Just down the street on International Drive are several more restaurants, a Walgreens, hotels, and conveniences. A little further are several tourists and visitor recreational facilities and Walt Disney World is just down Interstate 4, 10 minutes from Williamsburg.
If you're looking for affordable housing close to the action that Orlando brings, Williamsburg makes an ideal choice. For information on the homes and real estate therein, feel free to browse the listings or contact our office for a more personalized list of homes and real estate that fit your search criteria and price.
Image courtesy of actual listing in Williamsburg
Just Listed Williamsburg FL Homes for Sale