Lake Nona Homes For Sale
About Lake Nona
Located in the southeastern corner of Central Florida, Lake Nona Orlando lies between the Orlando International Airport and the lush open spaces of the 2,000-acre Split Oak Forest and Moss Park, Orange County's largest park. It's a location convenient to downtown Orlando, the Orlando Airport and an easy drive to the Florida beaches. It's a location that underscores the fact that this home development aims to provide the Lake Nona residents with just about everything they'd need in order to lead healthy, balanced lives. Lake Nona Orlando is also home to the new medical city that is being completed which is bringing new infrastructure and the latest in medical technology.
Purchased by the Tavistock® Group in 1996, Lake Nona, Orlando remains the region's most notable development today and is already well on its way towards becoming the metro area's most sought-after place to live. What's more, Lake Nona isn't just home to residential neighborhoods, it also has several commercial areas and is well-known for being the site of Lake Nona Medical City. The 650-acre health and life sciences park is anchored by the University of Central Florida Health Sciences Campus, the Sanford-Burnham Medical Research Institute, the VA Medical Center, the Nemour's Children's Hospital, the University of Florida Academic & Research Center, and the MD Anderson Orlando Cancer Research Institute.
Developed with sustainability and quality of life in mind, Lake Nona Orlando is the community of an ideal future. Its highly desirable features include a diversity of residential single family homes and a diversity of property types, energy-efficient structures, walkable and easily accessible commercial and office centers, top notch Lake Nona schools, and a wealth of green spaces that are an integral part of the overall design. It's no surprise, then, why any Orlando real estate agent will tell you that this is one of the region's most appealing places to live.
Lake Nona features a diverse selection of neighborhoods. Buyers who want to have easy access to Medical City should start their home search at Laureate Park and Northlake Park Apartments. If you'd prefer waterfront living, check out the homes in Village Walk and Waters Edge – the latter is in the NorthLake Park community, which is designed along neo-traditional principles. If you spend a lot of time playing golf, Orlando, Florida's foremost new golf community, the Lake Nona Golf & Country Club, would be a great choice.
Real Estate
With options ranging from townhouses to luxury golf course homes, Lake Nona real estate is ideal for everyone from families with children to retirees to young professionals. The development is composed of different communities, each with its own distinct feel and selection of features. Whatever your tastes or lifestyle requirements are, you will not run out of choices in housing and neighborhoods here.
If you're seriously considering investing in Lake Nona real estate, then it's time you connected with an Orlando buyers agent. An exclusive buyer's agent not only provides more comprehensive services than an ordinary agent, but can be relied on to truly be your advocate.
Start your search for Lake Nona real estate here and don't hesitate to get in touch with Buyers Broker of Florida if you need more detailed information about the development and what it has to offer. Interested in other area properties? The team has specialized in real estate throughout the Orlando metro area for years and they'd love to share their knowledge with you.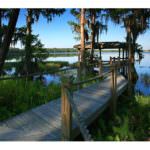 Real Estate Areas of Expertise
The Lake Nona, FL real estate market features transitional style residences, luxurious golf course properties, waterfront homes and townhomes, and more. The wealth of home buying options available in Lake Nona, means that prospective homebuyers will more than likely be able to find their dream home and perfect neighborhood here. Whether you want to live in a neo-traditional neighborhood or within a private golf and country club community, like Lake Nona Estates, the home choices are plentiful. Lake Nona real estate is unique, which is why every home buyer can always find their Lake Nona dream home in the many new home communities.
Are you ready to explore your best home buying options in Lake Nona Orlando? For advice and guidance on the real estate market here as well as in other communities throughout Central Florida, contact the team at Buyers Broker of Florida anytime. They look forward to representing only your best interests.
Luxury Real Estate
If you are in the market for a luxury home in Orlando, there is no better place to start looking than in Lake Nona. This community has been the talk of the town since its inception nearly 5 years ago. There are many Lake Nona homes for sale, but they do not last long. This neighborhood was specifically designed to be set apart from the rest of Orlando. While it is still within city limits, you probably will not be able to tell. It is paradise within paradise, for all the right reasons. Aside from featuring breathtaking views and a stunning atmosphere, Lake Nona has some of the best schools and medical facilities in all of Florida. The two go hand in hand, as you will quickly see when taking a tour through the various communities in this highly sought after neighborhood. Buyers will be pleased at the options with Lake Nona homes for sale available to them, as there are 5 gorgeous places to choose from when buying a home here. Popular Lake Nona homes for sale include those located in Laureate Park, Waters Edge and NorthLake Park, as these communities offer unmatched scenery in addition to close proximity to various shops and businesses.
Lake Nona Homes for Sale offer choices for home buyers
It may come as a surprise, but much of the real estate in Lake Nona is still affordable. From condos to town homes to single family homes, there is a place to meet any buyer's budget. Finding an affordable home in a prospering neighborhood such as this is rare, as property values tend to skyrocket in these developments. It is hard to say how long the prices are going to remain where they currently are, so purchasing Lake Nona homes for sale is all comes down to timing. Contact the Orlando Buyer Broker team to get a jump start on the current Lake Nona Florida real estate. You do not want to miss out on a deal like this. If you have children or are planning on raising a family in the near future, you will definitely be interested in the Collaborative Learning Environment (CLE) that is employed in Lake Nona's schools.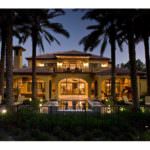 Lake Nona FL Real Estate  is arguably the Orlando metro area's most well-known new development. There's no other community quite like it anywhere else in the region – or beyond, for that matter – so it's no surprise that Lake Nona, Fl real estate is as sought-after as it is. With sustainability and healthy living among its core principles, the community appeals to just about everyone, from families with school-age children to young singles and retirees. There is some thing for everyone in Lake Nona FL Real Estate
Real Estate Areas of Expertise
Schools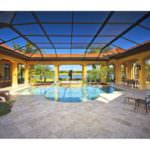 Lake Nona Florida has a wonderful new school system that has been making some wonderful advancements. Lake Nona's collaborative Learning Environment (CLE) allows students to interact with doctors and professors from nearby hospitals and colleges, notably those located in Medical City (UCF Health Sciences Campus, Sanford-Burnham, UF Research & Academic Center and MD Anderson). By offering students a hands-on approach with some of the brightest minds in the medical and educational fields, Lake Nona is reshaping the how education is being taught. CLE is a major reason why many young families are rushing to buy homes in this neighborhood. It is an exclusive endeavor that has not been implemented anywhere else in the Orlando area.
Communities
If you are looking for Lake Nona, Florida real estate, there are 5 names recognizing. They are Laureate Park, Waters Edge, Village Walk, Lake Nona Golf & Country Club and NorthLake Park. These are Lake Nona's 5 premiere communities. They each have their own special perks, but there is no doubting the magnificence and attractiveness they offer to their residents.
Laureate Park is located right next to Lake Nona's Medical Community, one place that has been making a wealth of medical and scientific advancements. Homes in Laureate Park follow suit, as they are equipped with modern day architectural design elements and energy-efficient features for the ultimate green-living experience.
Buyers wanting to get the best view in the neighborhood will want to check out Waters Edge. As the name suggests, this community sits directly on Lake Nona. Imagine waking up every morning to a view of miles of clear water out your back window.
Village Walk was awarded the 2007 Parade of Homes community category Grand Award. It features waterfront properties and streets connected by intricately designed bridges for easy resident access.
The Golf & Country Club as well as NorthLake Park communities are equipped with a wealth of amenities, not to mention some of the best real estate in all of Lake Nona.
Are you interested in buying Lake Nona Real Estate?  Orlando Florida should be at the top of your list if so.
Real Estate Areas of Expertise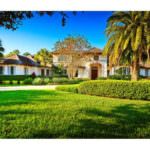 Lake Nona Florida Real Estate is the next big thing…
Anyone who's anyone  knows that Lake Nona Florida  Real Estate is the next hot real estate community  In fact, there are many real estate listings available right now in this rapidly growing new development. Lake Nona Florida real estate covers a sprawling 7,000 acres that surrounds the beautiful lake it is named after.
Just inside Orlando's city limits, Lake Nona Florida real estate features top of the line schools, hospitals and recreational facilities. It is Orlando's premier neighborhood, and does not show any signs of slowing down. What makes Lake Nona truly grand are its design elements. State of the art architectural planning with a knack for creativity has led to the development of one of Florida's most beautiful locations.
Despite the abundance of homes that are currently present in the neighborhood, the latter will continue to reserve nearly 40% of its space for pure landscape. This means residents get to enjoy miles of gorgeous scenery along the multitude of walking trails available to them. In addition, there will be more than enough parks and lake front views to keep homeowners completely satisfied with their decision to buy. Lake Nona Florida real estate is selling rapidly; although it is still expanding, interested buyers should not hesitate to start looking ASAP.
Lake Nona Buyer's Agent
Buyers interested in Lake Nona Florida real estate will want to hire a skilled Real Estate Buyers Agent to assist them in finding the perfect home. Are you currently searching for real estate? Orlando Florida has one of the greatest housing markets in the nation!
Contact Orlando Buyers Broker today to find quality real estate in Orlando Florida that is currently available. Lake Nona Florida Real Estate is calling, but will not be doing so for long. Once more people catch word of this flourishing location, the housing inventory will quickly shrink.  Lake Nona Florida Real Estate is definitely worth exploring.