Moss Park Ridge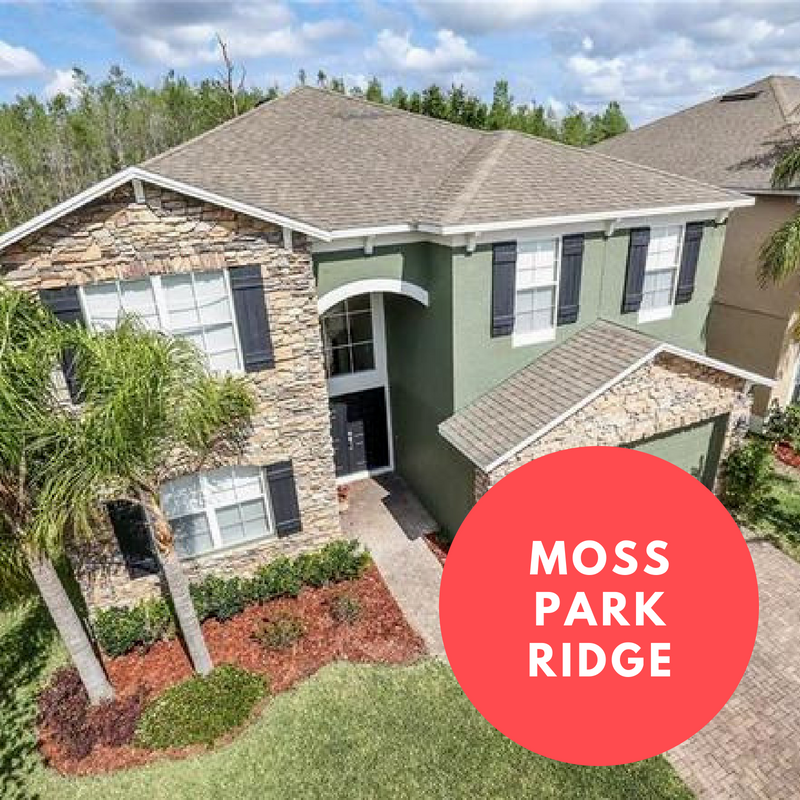 Moss Park Ridge is located near Lake Nona just north of Wewahootee Rd in Orlando.
This collection of about 200 homes were mostly built in the mid-2000 to 2010 and are roughly priced from $300,000-$400,000. These homes are mainly two-story with a two-car garage, stucco architecture, and between four and five bedrooms and three and four bathrooms. These homes are generous in size typically from 3000 ft.² to 3600 ft.². There are several different layouts of homes in this community and several have multiple upgrades.
Homeowners dues are about $95 per month, which covers all common area maintenance and landscaping. The community is not gated but it's also not a throughway street so those traveling the neighborhood are usually residents or their guests. There's a community Park and playground as well as picnic tables, a soccer field, and basketball court. There's also several conservation areas so some homes have no backyard neighbors.
Schools and Nearby
Those with school-age children in Moss Park Ridge attend the Moss Park elementary school, the Lake Nona high school, or the Cornerstone Academy for primary, and secondary classes. This community is located very close to Route 417 making Lake Nona, medical city, shops, and restaurants all close by.
The downtown Orlando is about 25 minutes or 20 miles and the international airport is just 11 miles or about 20 minutes. Lake Hart and Lake Mary Jane, as well as Moss Park, are just a couple of minutes south offering water sports activities and a large park with walking trails and green space.
For more information view all listings available in Moss Park Ridge below or simply contact our office to schedule a showing or for a list of similar properties in our area.
Image above from actual MLS listing in Moss Park Ridge