Metrowest FL Homes for Sale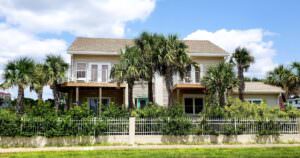 Metrowest located in southwest Orlando is a family-oriented master planned golf community consisting of 1,800 acres. Approximately 1,200 acres are developed or being developed with single-family homes, multifamily residential or commercial real estate. The remaining 600 acres are reserved for green space, including golf courses and roadways. Not only is Metrowest known for its family friendly community, but also for its golf course designed by world renown architect Robert Trent Jones which is a 7,051 yard masterpiece that provides a fair, yet demanding challenge to make a pleasurable golf experience to players at all skill levels. This community has fine landscape architecture, which is described as an oasis in busy city.
There are always activities with its close proximity to Universal Studios Resort and home to Turkey Lake Park. Turkey Lake Park hosts the annual Fish Orlando event. Veranda Park is being developed into a mix use town center with European feel will soon feature signature restaurants, state of the art cinema, top notch entertainment, brought together in an open air center. Metrowest is a strategic location for business and residence with easy access to major transportation routes allowing downtown Orlando and Orlando International airport a short commute away.
Metrowest FL Homes for Sale