New Construction Homes and BUYER mistakes
New construction homes are everywhere. Orlando is exploding with new construction in every city.  All the growth and road expansion is clearing the way for more brand new homes.    New construction homes are definitely filling in the gap of the shortage of resale homes.
Do you need a Buyers agent to buy new construction?
Absolutely.  Don't kid yourself, there are too many things involved with buying new construction that you will not understand.  A good buyers agent will read the contract and make sure items promised are listed in the contract.   They will watch your time frame deadlines, so you are not penalized.  When builder problems come up, they will advise you about your best options.  A great new construction buyers agent will also attend all the builder meetings.
New construction problems do come up and are never the same from build to build. You need someone to help make sure the process goes as smoothly as possible.  You will not pay more for the property if you bring your buyers agent.  In fact, they may know of some perks that they will negotiate for you. Do not make the mistake of trying to buy a home a home alone.  The sales person represents the builder, never the buyer.   Who will represent you?
Builders all pay the buyer agents fee, and don't discount the property if you come alone… 
Avoid Costly Mistakes when Buying New Construction Homes
It is a smart decision to hire a buyers agent to assist you in the new home purchase.  After all the process can be overwhelming.  A buyers agent can make sure all the details are covered.  Here are some steps to maximize the use of your buyer's agent.  Do not make these mistakes when buying a new construction property.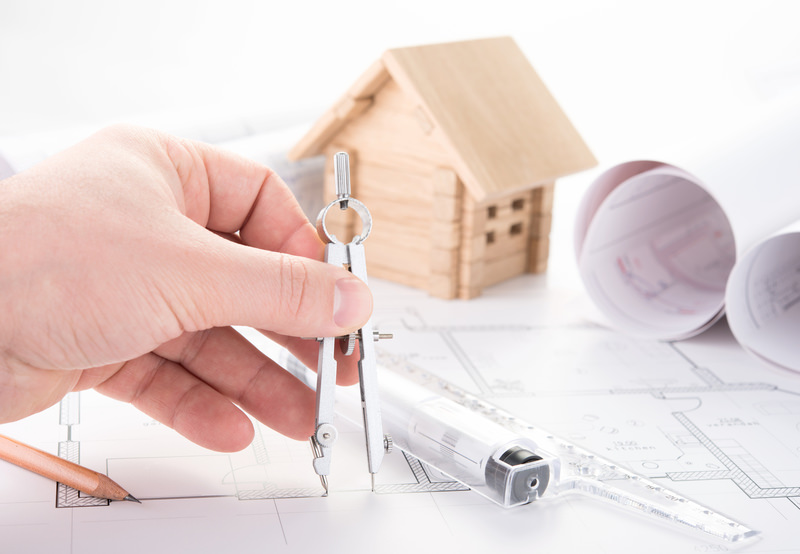 Bring your buyers agent to your first visit: A buyers agent will be able to research potential communities for you so you do not have to keep driving all over town.  A buyer's agent can offer continuity to the process right from the start especially if you go to contract.   They hear the builders features, offer insightful questions, and hear what they promised the buyers.  Buyers do not always know what documentation to ask for when shopping for a home.  Builders like to see buyers agent with you during your first visit.  Do not forget to bring them, as they can add a wealth of knowledge to the process!
Did you know that new construction homes sales agents give buyers more attention if they bring a buyers agent?
The new home sales agent already knows the buyers are serious and qualified if they have taken the steps to hire a buyers agent.   This give the buyers credibility and they get more attention over a person just looking at the builder model homes for fun.
Let the buyer's agent negotiate for you:  There have been times where buyers mistakenly try to negotiate for themselves.  When this happens, the buyer pays more and gets less. Last week, I positioned myself to negotiate two transactions with a builder with 2 relatives buying. The first buyer was so impatient, he could not wait one hour and attempted to negotiate his own purchase.  Not only did he give away all his negotiating power, he also under-minded negotiations for the relative.  He talked too much and had no clue what was really negotiable.
Buyers do not know what to negotiate and cheat themselves in the end.
Do not sign the contract without your Buyer Agent involved:  Sometimes, buyers mistakenly think that the friendly sales agent is going to help them. So when the builder's agent tells them it OK to sign the contract, they simply do.  Buyers need to understand what they are signing.  A good buyers agent can explain the terms of the contract, options to hold your money in escrow, appraisal issues, and financing limitations.  Don't assume you know, because you don't know.  The builder's sale agent works for the builder to sell homes at the highest price and most favorable terms for them. It is not their job to explain the contract or disclose the negatives that they want you to sign.
True Stories:  A buyer signed a contract and we were not aware until it was over.  The contract stated that the buyer will receive $10,000 toward closing cost when using the builder's lender.   The foreign national loan was not approved so buyer ended up paying cash. Two weeks before closing the builder decided they were only going to give the buyer $5,000 instead of $10,000 for closing costs.  Had we been involved initially, we would have had them rewrite that clause, to include the possibility of a loan denial.  It's too late after the buyer signs. Buyer had to involve his attorney and only got an $8,000 credit.  Don't underestimate what a good buyers agent can do for you.  We know all the red flags.  Call 407-539-1053
Another story: My buyers and I were in the sales office signing the contract.  I explained to the buyers that there was no appraisal contingency.  The sales agent said, "I do not want to go there…".   The builder's agent did not want to talk about it, but I did.  I was not going to hide the negatives that are in builder contracts.
Buyers need to know what's in the contract before they sign.
Make sure that your Buyers Agent is copied on builder communications:  Sometimes the builders forget to provide contract paperwork, scheduled meetings, or disclose concerns. The best way to utilize a buyers agent, is to copy them on any builder correspondence.  Often, they can head off potential problems or provide alternative suggestions that work better for everyone.
More stories:
Recently, we had a buyer who thought she could handle some major construction issues.  She involved the buyers agent after she was exhausted from trying. The buyers agent pieced together documentation and timeline of events…a daunting task.  Problem finally solved. Had the buyers agent been aware early on, there would have been no issues to resolve.
Buyer hired a interior designer to attend their design appointment. So I sat back, listened, and took mental inventory.  At the end, they were going through the selected options, and I caught they had the wrong granite color.  That may seem small, but it's a big deal if discovered after installation in the home.
Involve your buyers agent in all your builder communications.
Tone down your excitement:  Buyers will tell the sales agent over and over how much they love their homes.  Please don't do that!!  First buyers tell the sellers agent that they found their one and only dream home.   Then they tell me behind closed doors to get them the best deal.  Really?  I am suppose to tell the builder that you are going to walk if they do not get $$XXX$$, after you profess love for the perfect home?  Do you think sales agent will believe me?
Don't write a check until your Buyer Agent says it's OK.: One buyer put down a deposit on a lot and then called me to negotiate.  The buyer already lost their negotiating power.   Always consult with your buyers agent first.
Have your poker face on when shopping for a home.
This article is written by a dedicated Orlando Buyers Agent with years of experience in new construction homes.  Buyers Broker of Florida is an exclusive buyer agency office in Orlando, Florida.  They only represent home buyers in their real estate purchases.  Contact Buyers Broker of Florida for your best options in buying new construction homes. 407-539-1053
Review from Buyers who Purchased New Construction