Highest and Best in Orlando Home Buying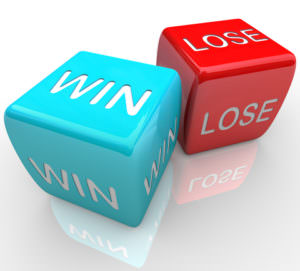 Highest and Best Offers
Highest and Best in Orlando Home Buying is a term that most home buyers eventually become familiar with.  No one really likes it, but sometimes the market demands it.
Good quality, affordable homes are very much in demand and so it is common when they generate more than one offer. Sure, there are lots of homes for sale but there is a shortage of homes that look good and are priced well.
What "highest and best"means is that there is more than one offer on the property and the seller wants the potential home buyers to re-submit their offers and name their highest price and best terms.
Details of "Highest and Best"
Highest and best is a time period for all the buyers who placed an offer the opportunity to raise their bid to their "highest and best" offer. That is if they want to. Usually the time frame is 24 hours to re-submit another offer for the buyers "highest and best".
This is a bidding war
This is not the time to procrastinate or over analyze. This is a bidding war.  The home buyer is  basically rolling the dice to get the house they want.  It is time to checkin with their  trusted buyers agent. We can help the home buyer understand market value and try to win the home without busting their budget.  It has been my experience that most buyers will raise  their offer.  A few will sit tight and not budge on their original offer. It is strictly the buyers decision.
There are two basic questions that home buyers need to ask
1.  What is the property really worth?
2.  How bad do I want the house?
What matters most?
It does not matter what the seller paid for it, what the mortgage balance is, what the house next door sold for, or what Zillow says…  Forget the investor strategies seen on TV and don't pull out the calculator to figure out what the other bids may be.  The other bids will probably be higher than expected, because highest and best bids typically go for full price or more than full price.
The buyer is now on a time crunch to decide how badly they want the home. Most importantly they need to make a quick decision on what price they are willing to pay. For sure it is pressure on the home buyer. Intentional pressure from the seller. Never pressure from us. We respect any decision the home buyer makes.
The bottom line is that the home buyer has to be comfortable with their  highest and best offer…without regrets.
For the best in homebuying representation from seasoned buyers agents, call Buyers Broker of Florida 407-539-1053.