Have you hired the wrong Orlando buyers agent?
Hire the right Orlando Buyers Agent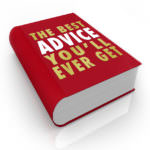 Maybe you are a first time home buyer.  Or maybe you had a bad real estate experience in the past. If you are in the market to buy a home, hiring the right Orlando Buyers Agent can make your home buying a pleasant experience.
Don't hire the wrong Orlando Buyers Agent
Buying a home is a serious business, it is to your benefit to know your options when choosing an Orlando Buyers Agent.  Here are some  buyer beware tips for choosing the right Orlando Buyers Agent.
1) The buyers agent does not return calls or emails:   The biggest compliant we hear  from buyers, is that their buyers agent does not return calls or e-mails. Buying a home is big investment, and if you are moving from another State just the relocating alone can be stressful.  You should not have to add worry about your agent not responding to your inquiries.  Drop them, they are not the buyers agent for you.  You should be able to rely on consistent communication from your Orlando Buyers Agent.
2) The buyers agent is slow to respond:  Your agent cannot be slow to respond when writing an offer, scheduling things, or missing deadlines during the transaction.  It may cause a buyer to miss a home buying opportunity or you could be breaching your responsibility once under contract, if deadlines are missed.
3) The buyers agent cannot answer simple questions:  I have heard this much too often from buyers.  The home buyers they felt other buyers agent could not answer their real estate questions.  Gathering and analyzing information, and forming a strategy are components to having a solid purchase.  The more information you know, the less problems you encounter.
4) The buyers agent does not know areas beyond their "farm" area:  Many times if buyers do not find what they are looking for in a specific area, we know where to suggest an alternative.  Many buyers agents are not familiar with areas beyond the specific city the work in.  That can be a detriment to a buyer when not all of their housing options are determined.  We work all of central florida and can give you the best options.
5) The agent does not represent your interests:  Unless your Florida buyers agent  is a single agent ( and not a Transaction Broker)  and they provide you a written agreement to represent you, you are basically on your own.   Florida Statue 475.278 states a single agent representing a buyer must disclose they are representing the buyer, in writing.
6) The buyers agent gives the listing agent too much information:  A typical  Florida agent is under no obligation to offer confidentiality to the buyer.  Only a single agent, that is a true buyers agent such as Buyers Broker of Florida is obligated to do so.  Buyers agents from Buyers Broker of Florida always keep your information confidential.
7) The buyers agent that does not provide a strategy for negotiation or how to save you money:  Most people are not experienced at buying homes.  A  home buyer should not be left to figure out when and what to do when certain things in the transaction need to be completed in a prudent way.  Buyers have the right to be fully represented.
8) The agent does not make sure that the buyers are qualified before showing homes.  The worst thing a buyer can do is to get under contract then sort out their financing or find out the amount they can truly qualify after the transaction has started.   In this instance, the buyer spends money on the purchase, and could jeopardize the seller keeping the buyers escrow deposit if certain timelines are missed.
9) The buyers agent does not attend any meetings on behalf of the home buyer. Many buyers agents do not attend inspections or closings. It is important that the Buyers Agent attend to help understand the issues, and address the buyers concerns.
10)  Compare and contrast properties: Many buyers agents are really listing agents in disguise that know very little about buyer representation.  They do not have the experience to compare and contrast properties or locations.  You need a Orlando Buyers Agent that is experienced at understanding the property differences and home buying opportunities.
While this list may seem small in the context of buying a home, they can be down right frustrating for a buyer to deal with.  Even worse, it could cost a buyer money, or create vulnerabilities for unexpected items to occur in the transaction.  To minimize home buying problems, you should consider an Exclusive Buyers Agent who is dedicated only to serve the best interest of the home buyer.
Not all Orlando Buyers Agents are alike. If you have hired the wrong Orlando Buyers Agent, then it is time to change and hire a  buyer agent that works in a Buyer Agency office.
Buyers Broker of Florida solely represents home buyers in pursuit of finding the best residential living.
If you are looking for true home buyer representation when purchasing a home, consult with Buyers Broker of Florida and see how they can benefit buyers.