How to buy an Orlando Home in one day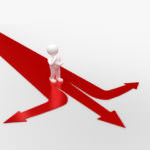 How to buy an Orlando Home in one day…and yes it can be done if you follow these 3  rules:
 …and no, you do not have to buy an Orlando home in one day…it is always your choice on how long you wish to search.
Occasionally we have a client fly in the morning, select an Orlando home to purchase and fly home that evening.  It can be done, but it is not the first choice for most home buyers.  If you like the idea, here is how you do it...
How to buy an Orlando Home in one Day Rule #1 
Choose the right agent.  No, this is not self promotion, it is the truth.  Not all agents are equal and not all agents are buyer experts.  Most agents are not familiar with all the areas or property values, so call a few buyers agent and ask the hard questions…your success depends on it.
What percentage of your business is representing home buyers?
What counties do you work in? What is the difference in county A ,county C, and county D?
What will be your agency relationship with me and please explain what that means?
What advantage will I have if I work with you?
What happens if I want to buy a home listed with your company?  whose side will you LEGALLY be on?
Do you read all contracts and understand them?…including new construction builder contract?
What will you add to the contract to protect me?
How to buy an Orlando Home in one Day Rule #2 
Do your Real Estate Home work.  Figure out your budget, lifestyle and home buying needs.  If this is a primary residence it will need more particulars than if it is strictly a rental property.  What are your home buying goals?  Who else will be involved in the home buying process and do you both agree? Sort this our first. 
Counsel with your Buyers Agent about different areas and home buying options.  Go on line and  research about the county or city or ask your buyers agent to send you additional information. That will not be a problem for a competent buyers agent.  Also, have the Buyers Agent set you up on a customized home each for your criteria and target area so that you may get daily properties to review to get a feel for what is available in your budget.
How to buy an Orlando Home in one Day Rule #3
Be Realistic.  There are no miracles.  Homes are priced for location, condition, size, upgrades and amenities.  Your budget and will dictate what you see, so your criteria need to stay flexible.   A good Buyers Agent will research, evaluate and be prepared to show you the best of the homes that are available.  If you follow the 3 rules on how to buy an Orlando Home in one day, your house hunting will be fruitful, and you will have found the right home.  If not, there is always another time to view some homes…as there will always be more homes to buy.
Buyers Brokers of Florida are pro's at helping home buyers buy homes.  Feel free to call us for a complimentary and confidential home buying consultation.  407-539-1053 Or schedule a visit or get assistance by e-mail.