Investing in Orlando Florida
Investing in Orlando Real Estate
Whether you are investing in Orlando to purchase a primary home, second home, rental home, or commercial property you should do your research on what Orlando has to offer.
Orlando is the fastest growing city in Florida and  Orlando Real Estate growth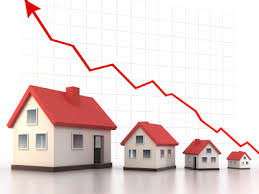 rate is surpassing Miami and Tampa. Orlando Real Estate has rebounded and there is growth and progress everywhere.  A perfect opportunity for solid investing in Orlando
Why invest in Orlando?
Many people are investing in Orlando real estate because of great year round weather, no state taxes, affordable housing, beaches, trails, national sports, cruises, water sports, and tourism just to name a few reasons of why to buy in Orlando.
Orlando economy is healthy
Orlando is the number one vacation destination on the world, with 60 million tourists visiting each year bringing $7.6 billion annually its no wonder  Investing in Orlando makes sense when our economy is doing so great.
Lake Nona, Orlando is bringing health care jobs and prosperity  to Orlando with their new Medical city. Lake Nona's medical city is the second largest Medical City behind San Diego. Investing in Orlando is ideal.  Orlando has a never ending list of things to do, places to dine, and entertainment to watch. There is no other city better for investing in Orlando.
Fast Facts for Investing in Orlando
New Construction in Orange County grew by 36.4% from $1.1 to $1.5 billion.  There is still time for investing in Orlando…
Single Family homes taxable value in 2012 grew 48% from $1.9 to $2.8 billion in Orange County.
Orange County has $4.4 million in new construction every day.  65% ($1 billion) is residential and 35% is commercial.
Horizons West is the fastest growing area of Central Florida and has built $349 million in real estate in 2013.
3800 New construction properties have been built with 50 projects in the pipeline.  For sure its time for investing in Orlando!
Foreign investment for Orange County is $624 million Canadian, $227 million UK, $122 million Venezuela and Ireland
35-40 million passengers travel through Orlando International Airport annually.  The number of passengers is expected to double with the expansion project.
Let Buyers Broker of Florida show you how investing in Orlando could be a positive step.  We can help make your investing in Orlando right for you. We promise you will always get a quick response to your phone call  (407-539-1053) or email.  We would be pleased to hear from you.