Orlando Market for Millennial Home Buyers
Millennial Home Buyers Priced Out of market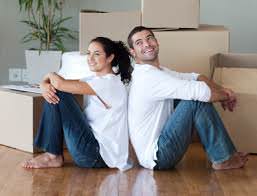 Millennial home buyers make up a significance segment of the Real Estate market.   Overall the Millennial home buyers in U.S. market make up 31%.  Most millennial home buyers are buying a home for the first time, and were born between 1980-1995 (Generation Y).
With rising home prices, Orlando is becoming a difficult real estate market for millennial home buyers.   The median price has risen to $182,000.
Most Millennial home buyers have a limited income, therefore the starting budget is usually under $182,000.  That price point is considered the bottom of the market with a limited supply of properties.
The volume of properties in this range shrunk by 27% compared to last year.  Most home buyers will spend $150,000-160,000.
Most single family home in this budget need fix up work such as new roof, updating, air conditioning, pool resurfacing to name of a few.  Most of these are fixer uppers, distressed short sales and bank owned properties. Millennial home buyers do not have enough savings to pay for needed repairs after closing.  Finding a quality maintained move-in ready home is nearly impossible under $182,000 budget.
Competition among home buyers
While finding a quality at the bottom range of the Orlando market is difficult, the volume of buyers in the price range is fierce.   There are more buyers looking at this affordable range such as, first time home buyers, down sizing buyers, second home owners, and investors.  Many of these other buyer segments pay cash or have substantial down payments, and often trump other first time home buyer offers.
Millennial home buyers with a small down payment, or those needing closing costs, or unable to pay over asking price have no chance of competing with other stronger offers.
Factors that hinder Millennial Home Buyers
Low qualifying income, lack of job history and credit history.  These are factors that impact the ability for these home buyers to secure a loan.  Sometimes, they have to wait and establish credit, occupation history, and earn high enough income to qualify for desired purchase price.
Student Loan Debt

.

 Student loan debt is growing.  Now, FHA will use this debt to factor in a buyers qualification making it more difficult for buyers to qualify for an FHA loan.
Delay in Marriage, Children, Jobs.  Main life events that spur owning real estate is being deferred farther into the future.  Millennial home buyers may choose to continue renting.
Orlando decreases home ownership.  Orlando has almost double the decline of home ownership compared to the rest of the U.S. (4.27% vs. 1.8%).  Orlando has been a great place for investors and 1/3 of new construction are rental apartments.    Income gaps, the labor market, less affordable homes available are obstacles for Millennial Home Buyers.
The Best Price Range for First Time Home Buyers
There are still options for millennial home buyers.  The best price range for a resale property is $200,000-$250,000.  That is a better quality homes, more of a selection, more desirable locations.
Millennial homes buyers can also seek alternative locations by buying 30 miles outside of Orlando where you get more home for your money.  Buy a new construction property that will not have competition from multiple offers as seen in resale market, or have a relative co-sign your loan or "gift" you money to help you qualify or improve financing for your home purchase.
Buyers maybe able to buy a home for as little as 3% of the purchase price for a down payment, and 3 to 4% of the purchase price for your closing costs.  So on a $250,000 home, that is a total of $17,500.
To learn more about your home buying options and what you can qualify for, call the buyer specialists at Buyers Broker of Florida 407-539-1053.