New developments Southeast Orlando
Next "Mini Lake Nona" in Southeast Orlando
Lake Nona's housing is growing tremendously forcing expansion into new developments southeast Orlando. Although Lake Nona has new retail, healthcare, sports venues, restaurants, office, more space is needed. Known as Orlando's Medical City, Lake Nona has a healthy living environment that is becoming crowded. Areas around Lake Nona are growing at lightening speed, putting big demand on new developments Southeast Orlando.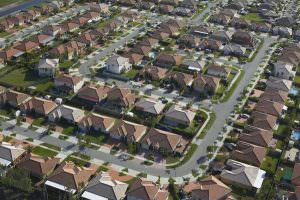 New developments southeast Orlando have forced expansion to East, South, and West of Lake Nona. North of Lake Nona is the focus of new growth which is coined the next "mini Lake Nona". This location is in Southeast Orlando, literally just a few minutes to Orlando and also the International Airport.
Two Large new developments Southeast Orlando
Vista Park is one of the new developments southeast Orlando. Located near Vista Lakes is a planned mixed use project spanning over 1,572 acres. Vista Park will have 4,300 homes, with 20,000 square feet of office space, and 80,000 square feet of retail.
The current owner of Vista Park is volunteering to clean up any mines that may still exist since the land was used as a bombing range during World War II. This Vista Park website explains what is ocurring with the clean up. All this needs to be completed before breaking ground for any new developments in southeast Orlando.
Single family homes with front load garages will be 50 ft. wide lots, single family rear load garages will be 30 ft. wide, Duplex rear load garage will be 25 ft. wide and townhomes with rear load garage will be 18 ft. wide. These lot sizes are typical for new construction homes in this region.
Vista Park Located at the corner of Beachline Expressway and 417 Expressway
Starwood DRI will be located across from Vista Park on more than 2,600 acres. Startwood DRI is located south of Beachline Expressway on the Moss Park side. It will feature 4,400 homes and 2,000 apartments. Prices ranges are expected to range $230,000 to $1,000,000. This community will center around nature with 30 miles of trails and 800-900 acres of preserved wetlands. It will offer 400,000 squared feet of commerical space. In early 2017, the first phase of this new development Orlando construction will begin.
If you would like to receive properties in the Lake Nona or new construction in this area Buyers Broker of Florida. 407-539-1053