Orlando Walkable Neighborhoods
Orlando Walkable Neighborhoods Ranking
Orlando walkable neighborhoods did not rank well during a recent walkability study of major U.S. cities. Orlando ranked dead last out of 30 metro cities. The goals is for Orlando walkable neighborhoods is to rank the closest  to 100.   The higher the walkability score, the better for Orlando walkable neighborhoods.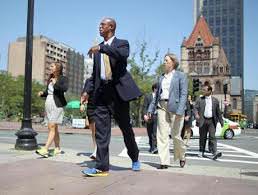 The Orlando walkable neighborhoods article in the Orlando Sentinel stated that historically Orlando was an agriculture area, and there has been alot of investment in roads and highways rather than pedestrian areas. It also noted Winter Park and Lake Eola area having high walkability scores.
Walkability is the ability to walk to get to everyday needs.
Even though Orlando walkable neighborhoods are hard to find, call us to give you your best options. As an experienced buyers broker that serves all of Central Florida,  we can spot walkability factors right away. Here are a few of notable Orlando walkable neighborhoods:
Orlando Walkable Neighborhoods
Downtown Orlando:  Lake Eola is a landmark in downtown Orlando with condo towers surrounding the lake.  This is for sure one of the top Orlando walkable neighborhoods.  In addition, vintage homes and Thorton park are close by.  The area residents are in walking distance to Publix, eateries, Orlando library, movies, and the new Dr. Phillips Performing Arts center opening later this year.
Baldwin Park:  Although Baldwin Park did not make the list on the study, it still is one of Orlando Walkable Neighborhoods.  Baldwin Park has its own town center, Publix, restaurants, medical offices, banks, elementary school all right wiithin the community.  In addition, paved 3 mile trail along Lake Baldwin, and dog park.
Celebration:  Many people discover Celebration when visiting Disney on vacation.  Although it is not in walking distance to Disney, it does have its own road right to the attractions.  But many people are drawn to Celebration for its town center equipped with restaurants, Starbucks, movies, offices, and its own post office.
West Windermere:  Lakeside Village Center located in Windermere is in proximity to Publix, banks, and restaurants within walking distance from Lakside at Lake of Windermere, Lake Burden, Windermere Trails, and Mabel Ridge.
Avalon Park:  One the largest master planned communities in East Orlando.  Avalon Park was created for the work, play, live concept.  It has its own Publix, gas station, banks, restaurants, YMCA, fast food, and convenience stores.
Overlook at Hamlin:  Overlook at Hamlin is a brand new community which has a lot of appeal, because it will be in walking distance to an upcoming waterfront retail area called Hamlin. Walk or bike.
Ravaudage:  Currently under construction, Ravaudage is located on Winter Park's west side .  It will have condos, shopping, offices, senior housing, restaurants,  big box store all within the community.  Whole Foods will be built across the street, as well Winter Park Village only few minutes walk away.
As you can see, Buyer Broker of Florida is the home buyers best friend. Let our expertise be your home buying advantage. We would love to hear from you. 407-539-1053