What is a CDD Fee?
CDD Fee Mystery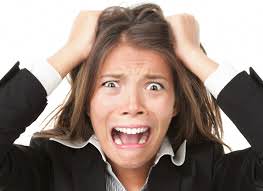 CDD fee in Real Estate is a frequent question that comes up from home buyers and certainly can be a mystery when buying a home.  In short, it is an additional fee for the Community Development District (CDD) that is attached to the home.
Sometimes there is confusion for home buyers when looking at local MLS listing sheets because the CDD information is not always displayed in a logical manner and total taxes listed higher than what they actually are.
When buying a home in Central Florida the CDD fee is already included in the total tax amount found in public records.
So to determine if a community has CDD fee or how much it is, you can search under the Counties tax collector website, and look for non-advalorem taxes, which will give you an itemized breakdown of taxes.
What is a CDD?
Most municipalities are financially stretched and unable to pay for infrastructure of brand new housing community being build.  Under the Uniform Community Development Act of 1980 in the Florida Statutes, this offers an alternative way to finance and maintain the infrastructure of a community. Infrastructures examples include road, water and sewer systems, common areas, parks, landscaping, conservation, and street lighting.
CDD are legal entities that can enter into contracts, own property, adopt laws, rules, regulation and orders and can sue and be sued, obtain funds by borrowing, and issuing bond and levy assessments. A CDD is a special purpose unit of local government and operates as independent tax district.  It's primary function, and incentive to developers, is to issue tax exempt bonds to build out the infrastructure.
CDD Fee
CDD's are designed to pay for themselves, and this fee is passed along to home owners through property taxes and essentially pays the CDD bonds.  Because the CDD fee is part of the property tax it will be included in your mortgage amount, if financing your property.   The CDD is determined by dividing the total number among the home owners.  The CDD are usually for 15-30 year term.  Most CDD fees range from $120-$2000 per year.
CDD and Home Buying
CDD's are becoming more common as new communities are being built.  But understanding a CDD, is not wide spread yet.   When evaluating a home with a CDD, it is important to look at your total cost collectively to own the home on a monthly basis.  These would include, property tax, insurance, HOA and mortgage to determine if the total payment is acceptable to you.  Looking at the CDD fee individually would not be fair evaluation, if you find a very affordable home at a good price, or low HOA fee.  The lower costs on one end can offset a CDD fee.
You have to look at the total financial picture, and compare and contrast properties. That's what a good buyers agent will help you do. Ask us…
CDD is a mandatory disclosure in the contract before you sign a contract.  Each CDD has its own specific name.   There is specific CDD language to be provided to the buyer per Florida Statute 190.048.  In other words, you need to know about it before you go to contract.
Communities with CDD Fees
Here are some Central Florida communities with CDD Fee:
Anthem Park
Baldwin Park
Brighton Lakes
Celebration
Deer Island
Lake Nona communities off Narcoosee Rd.
Laureate Park
Paradise Palms
Randal Park
Remington Park
Reunion
Shingle Creek
Stoneybrook West
Triology of Orlando
Vista Lakes
Windsor at Westside
HOA Difference
The HOA will be responsible for enforcing rules and regulations of the community and running the day to day operations, and amenities.


Buyers Broker of Florida is your partner in finding a property.  We help home buyers evaluate the home and provide you with all the details so you can make an educated home buying decision.  If you are thinking about buying a Central Florida property, but not sure where to look or start the process, call us to explore your options.  There is no cost or obligation to chat with us. 407-539-1053