Buyers Broker of Florida is Independent Brokerage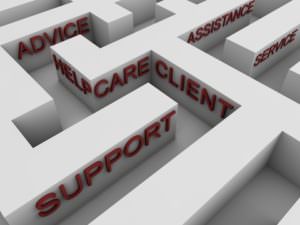 What is an Independent Brokerage?
It is a real estate office with no allegiance to any franchise.
As such they have no desire or obligation to show any particular listings.  Buyers Broker of Florida will search out property by the needs of the home buyer, not by the desire to steer business to any "brand".
Buyers Broker of Florida only loyalty is to the client which in this case is an independent brokerage that always works for the home buyer. Here is the difference.
More about Buyers Broker of Florida…
Buyers Broker of Florida only represent buyers and never sellers… The are licensed for all facets of real estate, but choose to remain an Exclusive Buyer Agency office that represents only home buyers and never seller. No double talk, no pretending to represent both sides with opposing interest. The story.
Buyers Broker of Florida

 is a family run business with a solid core. Honest.  Hardworking. No office politics.  Every buyer agent knows what the other is working on and will jump in and help without being asked.  They gladly cover for each other to expedite the needs of the home buyer.
Buyers Broker of Florida

agents all have advanced real estate education.  They pay to take extra courses, seminars and designation courses to stay on top of the latest in real estate and are the best in the business.  Their knowledge about Real Estate in Central Florida  is second to none.
All media recommends hiring an independent Exclusive Buyer Agency Office.
"Exclusive agencies are the best. They remove any conflict of interest, which is the main reason for considering a Buyer Broker in the first place.
"If you want someone to represent only your interests, consider hiring an "Exclusive Buyer's Agent" who will be working for you"
Buyers Broker of Florida is an Independent Brokerage dedicated to representing ONLY the best interest of the home buyer. Before you call on that real estate sign, call Buyers Broker of Florida.  Ask us anything…407-539-105