EB-5 Visa for Orlando Home Buyers
There is an opportunity for foreign nationals to get permanent residency in the United States for their family through the EB-5 Visa program.  This will allow more flexibility to utilize their second homes, permanent residence and offer an opportunity for foreign national children to attend schools to affluent home buyers.   This program was launched in 1990 by the U.S. Citizenship and Immigration Service for the U.S. to compete for international capital investment as offered by other countries.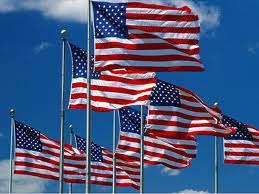 Benefits of the EB5 Visa Programs
This Eb-5 Visa program allows investors to receive conditional green cards for themselves, their spouse, and any children under 21.    The U.S.  developers gain access to low cost international capital, and creates jobs in economically depressed areas.  It creates growth for real estate as investors buy homes.
There are two EB-5 Visa Programs Offered
Applicants must commit $500,000 to $1,000,000 to a new business or project that will create at least 10 jobs over a specified time and submit business plan for approval.  Upon conditional approval a green card is issued for 2 years then permanent residency can be granted if all the business objectives are achieved.   The two types of programs are:
Individual EB-5 Visa which a direct investment in any for profit business creating 10 full time jobs.
The alternative to creating a business, is to invest in a Regional Center, which is a pre-approved existing business, that creates 10 jobs directly or indirectly per investor.  The investor is usually a limited partner or member of LLC.  This would allow the investor flexibility to live anywhere in the U.S. and work or not work as they want.
EB-5 Visa Resources Needed
You need an immigration attorney that specializes in the EB-5 Visa Program, a business consultant to help create a business or analyze the Regional Center investment, and Orlando Buyers Broker can recommend service professional in addition to helping you  find a home to buy.
If you are a foreign national and need more information or expert help in purchasing a property in Orlando contact Buyers Broker of Florida 407-539-1053.