Florida Transaction Brokers offer no loyalty
Florida Transaction Brokers offer…                   NO LOYALTY
No loyalty to the seller and no loyalty to you the buyer.
While 99% of agents act as Florida Transaction Brokers and claim to advocate, the law in Florida says that Florida Transaction Brokers cannot advocate or offer any fiduciary duties.
Fiduciary duties are the highest advocacy duties known to law.
These fiduciary duties are imperative to a real estate transaction as fiduciary duties include loyalty, confidentiality and full disclosure. Florida Transaction Brokers however never offer any of these.  They can't.
 A smart alternative to NO FIDUCIARY DUTIES is…
Use an Exclusive Buyers Agent instead of a Florida Transaction Broker.
There is no additional cost and the difference is like night and day.  Do you want no one on your side like a Florida Transaction Broker or someone always on your side like an Exclusive Buyer Agent?  All home buyers want someone who they can trust…
Use an Exclusive Buyer Agency Office if you want 100% loyalty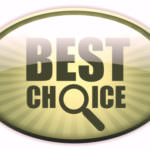 There are only a few offices in Central Florida that offer home buyers total loyalty and full representation.
They are called "Exclusive Buyer Agents" and they offer home buyers full fiduciary duties.  They never represent sellers, so there is no conflict of interest and they never act as Florida Transaction Brokers.
The media says that all home buyers need an Exclusive Buyers Agent because they offer total loyalty to the home buyer. Smart home buyers do seek Exclusive Buyer Representation rather than settling for Florida Transaction Brokers.
Fiduciary Duties that Florida Transaction Brokers do not and cannot offer:
Loyalty:

 This is one of the most important fiduciary duties.  Without loyalty, there is no trust. How can you trust a Transaction Broker that offers no loyalty to you?  Simple answer is that you can't. You are basically on your own with no advocate and no one to advise you. Exclusive Buyers Agent always offers total loyalty.
Obedience:  Is a fiduciary duty where your agent is required to obey all of your lawful instructions.  No games, no double talk.   Never act as a transaction broker. Transaction Brokers are required to remain neutral between the buyer and seller. Exclusive Buyers Agents always advocate for the home buyer.
Full Disclosure:

  This  fiduciary duty requires the agent to disclose all relevant and material information that the agent may know about the seller or the property. Always important for a home buyer. Full disclosure is not allowed when using a Transaction Brokers. Exclusive Buyers Agents always provide full disclosure.
The truth about Florida Transaction Brokers
Florida Transaction Brokers are middle man with no fiduciary duties.  NO loyalty, NO confidentiality NO full disclosure.
Florida replaced "Dual Agents" with "Transaction Brokers" because it sounds better. They removed all agent accountability of true representation by removing all fiduciary duties and twisting the words to make it seem good.
Sure, Florida Transaction Brokers say they offer" limited representation" but read the disclosure carefully…the word "represent" in a transaction broker disclosure only means that the buyer and seller cannot be liable for anything that the transaction broker says.  This is not representation as one would like to believe.
To have someone on your side 100% of the time, with total honesty, loyalty and confidentiality, call Buyers Broker of Florida.  You will be glad you did. 407-539-1053