Lake Nona Food Truck Event 2014
Lake Nona Food Truck Event Details
Lake Nona Nights starts tomorrow September 18th.   Come to Lake Nona for live music and local food trucks at Crescent Park.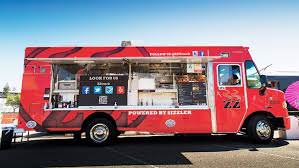 When:  Lake Nona Food Truck Night starts September 18, 2014
Time:  6:00 PM to 8:00 PM
Where:  Laureate Park at 8374 Upper Perse Circle, Orlando, FL 32827
Lake Nona Food Truck, Fun, and Food
Live Music by Ace Winn will be at the  food truck event.
Lake Nona Food Truck night includes KBBQ Taco Box, KonaDog, La Empanada, and Yum Yum Cupcake Truck.
Facebook Page:  Lake Nona Food Truck Event Details
Living in Lake Nona
Lake Nona is second fastest growing area in Orlando.  Lake Nona is home to Orlando's new Medical City and only 10 minutes for Orlando International Airport.  Housing options are available for all budgets from Luxury Golf Estates, to trendy homes, to affordable town homes.  Go to the Lake Nona Food Truck event and check out the lifestyle in Lake Nona.
If you are interested in living in Lake Nona or its surrounding areas, Buyers Broker of Florida can help you find the perfect home. Contact us today 407-539-1053.