Orlando Wind Mitigation
Save money with an Orlando Wind Mitigation Inspection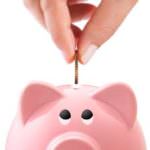 Getting an Orlando Wind Mitigation inspection may lower you home owners insurance premiums.
In 2007, the State of Florida mandated, that if an existing home has positive features for wind mitigation, the home insurance company is required to provide, credit, discount or lower insurance rate.
These savings would be applied to your wind storm coverage and apply's to single family, condos and town homes.
An Orlando Wind Mitigation report can mean a savings from a few dollars to a few hundred dollars, depending upon the specific insurance carrier and where the home is located.
What does an Orlando Wind Mitigation Inspection Cover?
When purchasing a home, it is advisable to have an Orlando wind mitigation inspection done during the transaction.
Orlando Wind Mitigation Inspections are conducted by home inspectors  that are licensed to conduct wind mitigation evaluations, so it can be done at the same time as your home inspection.  Your insurance agent  or buyers agent can also recommend an Orlando wind mitigation inspector.
The Orlando wind mitigation report is a separate report that would need to be completed, and photos taken of the necessary components.  All of Florida is in a hurricane region, and the insurance companies want to see documentation of the building features that would reduce damage to the structure in the event of high winds.
An Orlando Wind Mitigation inspection would include report on:
Roof Covering
Roof Attachment
Roof to Wall Attachment
Roof Geometry
Gable End Bracing
Wall Construction Type
Secondary Water Barrier
Opening Protection
What is the cost for Orlando Wind Mitigation Report?
The cost for an Orlando wind mitigation report ranges from $75-150.
Once the report is completed, you turn it over to your insurance agent to get your insurance savings. The effective date of your saving will be the date of your new home owners insurance when purchasing a home, or the date your existing insurance company receives your report (savings would not be retro active to your renewal date).
If you own a condo you would need to get a copy of  the wind mitigation report from your condo association, so you can provide to your insurance company.
Buyers Broker of Florida wants to make sure all our home buyers are aware of their options, and ways to save money when purchasing a home, it is a big purchase and every little bit counts. Contact  Buyers Broker of Florida for questions, or start your home search here.