Reunion Resort Amenities
Reunion Resort is a world class resort style vacation community
Reunion Resort is just 15 minute from Disney's door.  It is the most upscale short term rental community in the Orlando area.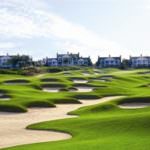 Reunion Resort is beautiful and the grounds maintenance is a masterpiece. Owning  a piece of Reunion Real Estate is an investment with many uses: You can use it as a holiday home, vacation home, primary residence, or even rent it out short term or long term.
My inside story: As a Buyers Broker,  I show homes in Reunion Resort  to prospective buyers regularly. This time, I decided to stay in Reunion for a weekend vacation just like a tourist does.  I got a first hand look  into the wonderful Reunion Resort Amenities.
Reunion Resort is really large community, so I elected to stay at Seven Eagles Condos because it was centrally located.  What I did not know then was that Reunion Resort has an on call shuttle to pick you up and bring to your location of choice within the community; so you do not even need a car to get around.
Reunion Resort is a Golf Paradise
Reunion Resort is the ONLY place in the world that offers 3 championship golf courses with a total of 54 holes.  You can play all of them;  Arnold Palmer, Tom Watson, and Jack Nicklaus signature golf course.  Reunion Resort golf pro shop also offers golf lessons at $70-$90 per hour at the Annika Golf Academy. Golf Rates vary depending on the time of day.  You do not even need to bring your golf clubs because for a fee, you can rent them.
Reunion Resort Water Park and Pools
The water park has lush palms trees through out and offers a lazy river where you ride on tubes (there is plenty), from the main pool, to the water playground and water slide.
There are plenty of lounge chairs conveniently placed so that with their flag service you can get drinks or food brought directly to you.
Everyday Reunion offers different daily lawn games for kids, such as snow cones, water balloon toss, sand castle contests, Jenga Tournament, decorating your own sun glasses, and limbo contest to name a few.  Some of these activities have an additional fee.
There is complimentary water park access for guests staying through Reunion or through the Partner Program for Members.   There is an additional fee for other types of guests.
Access to the water park is not open to everyone. The unit owner has to have a Reunion Membership for their guest to gain access to the water park or otherwise pay a daily rate.
If you wanted a quiet pool area, you also have access to 10 other pools within Reunion.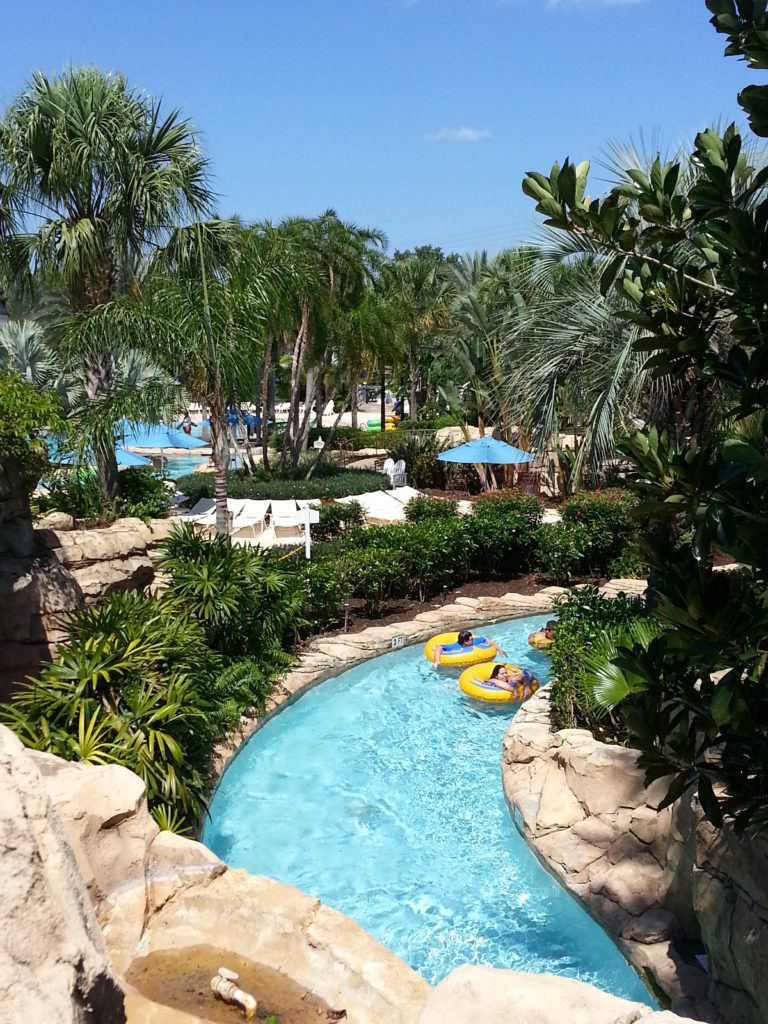 Activities Galore at Reunion Resort
Reunion Resort has a lot of special activities each month such as golf tournaments, holiday lunches and dinners, holiday events, personal training sessions, bike rentals, kids day camp, tennis seminars for kids and adults, special events, cook outs, movie nights, special spa packages, fitness center, yoga classes, life guard training programs.
For pampering, Reunion Resort has its own spa for nail treatments, facials, wraps, and massages.
After you have finished playing golf at Reunion Resort you can also play at nearby Champions Gate or Providence or simply take a break and dine in.  There are 8 dining choices, so you do not  even have to leave the resort.
If you are interested in owning Reunion Real Estate to enjoy all these amenities all year round, contact Buyers Broker of Florida today.  
These Buyer Agents can educate you all home types (resales and new construction), membership, and buying options at Reunion Resort. We welcome all inquiries.407-539-1053