Why Live In Maitland Florida?
Living in Maitland Florida…
Maitland Florida is next to Winter Park Florida, close to Orlando Florida.  Maitland Florida offers an array of reasons why it is a great place to live.  Maitland Florida, is in both Orange and Seminole county and home to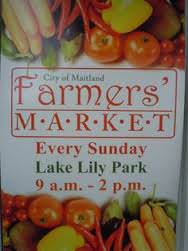 approximately 16,000 residents.
Maitland Florida offers some historic homes, as it was first settled in late 1800's and was the site of second Seminole War.  Maitland Florida  become a suburban area in the 1970's after Martin Marrietta relocated employees.   Maitland Florida offers something for everyone, as it has 16 parks, a corporate office center, retail developement, its own Publix grocery story,  and several restaurants.
Maitland Florida also has a Sunday Farmers Market at Lake Lilly where they also hold Art and Jazz Festivals   There are other events like the Enzian Theater which hosts the annual Florida Film festival,  RDV Sports Complex with its own ice skating rink, walking trails and the Audubon Bird Sanctuary.
Maitland Florida is more Affordable
If you really like Winter Park, but cannot afford the Winter Park home prices, then you should consider buying a home in Maitland, Florida.  Maitland offers more affordability, borders Winter Park and is centrally located. Maitland Florida offers great schools, mature landscaping and beautiful established neighborhoods.   Most of the properties where built 1970's+ are large ranches, with sprawling mansions around the famous Lake Maitland, Lake Minnehaha, and Lake Catherine.
See all the Maitland Lake front homes for sale. Currently, there are 86 single family homes on the market priced from $150,000 for a fixer upper to $4,195,000 for 1.5 acre estate on Winter Parks Chain of Lakes.
Maitland Florida is being Redeveloped
Maitland Florida does have its own library and historic museum but lacks a true town center.  This is all about to change, Maitland is heading for redevelopment and developers are presenting 3 different mixed use options for the  real estate located around the old Winn Dixie store , which encompasses 18 acres.
These changes will includes  more residential, commercial and retails areas.   Many road ways will be reconfigured,  and pedestrian areas are to be added.   In addition,  Maitland Florida also has a  new commuter Sunrail station which opened on May 1st, 2014 and was a huge success.  This is exciting news!
If you are interested in relocating to Maitland Florida, contact Buyers Broker of Florida for expert help with buying a home.