Windermere Trails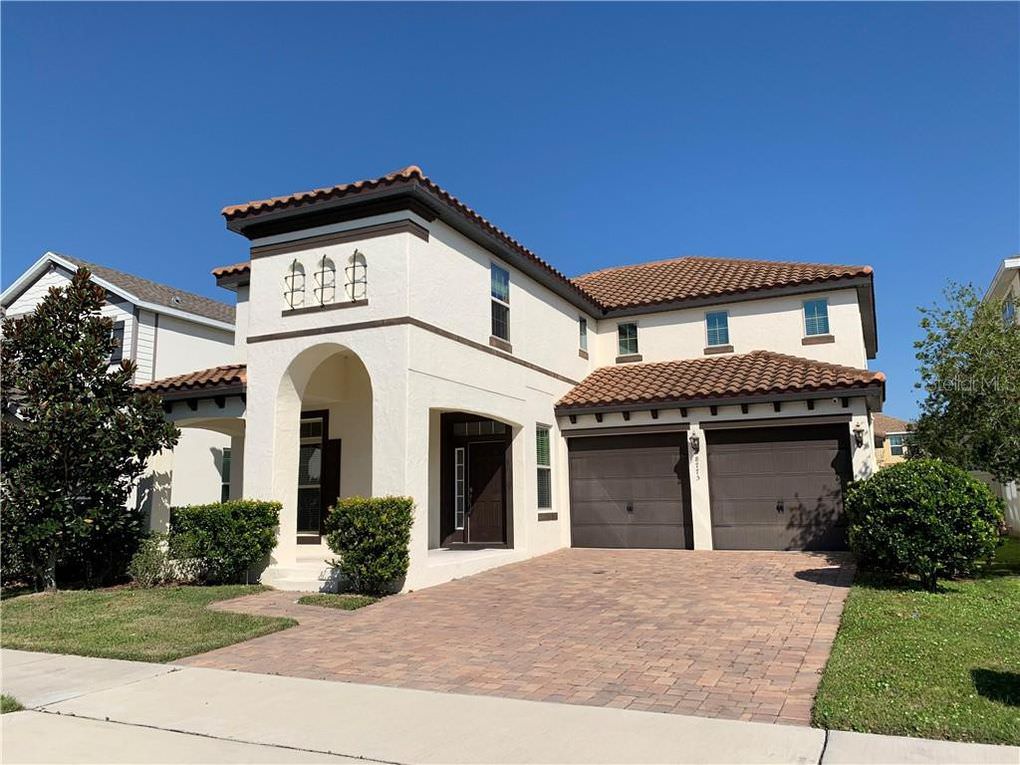 Windermere Trails is a newer housing community in the town of Windermere near the Horizons West area. This community is located on Reams Road and Silver Lake Drive. There are 625 homes and 120 townhomes in this community, one of the largest in Windermere. This includes 3 lakes, 4 ponds, waterfront lots, Lakeview homes and open spaces.
Homes in Windermere Trails are built by Meritage Homes and Beazer Homes. Meritage Homes are built green with modern floorplans to fit modern lifestyles. Standard green features in Meritage Homes include spray foam insulation, energy star appliances, programmable thermostats, and water-efficient fixtures. Meritage Homes models include Angelou, Chaucer, Sinclair, Tennyson, Whitman, Hemmingway, Barrett, Thoreau, Camellia, Hawthorne, and Wallace.
Beazer Homes also builds energy-efficient homes. Each Beazer Home is energy star certified and rated. With two builders there are a number of different home styles and floor plans for buyers to choose from.
Common features in homes at Windermere Trails include pavered driveways, two and three-car garages, Mediterranean and contemporary architecture, open floor plans, large master suites, and front porches. Some homes include upgrades with stainless steel appliances and granite countertops.  Beazer Homes models include Hayes, McKinley, Rainer, Logan, Luciana, Whitney, MacArthur, Mitchell, Washington, and Wilson. Homes in Windermere Trails are priced from $345,000 – $550,000.
Townhomes
Townhouses are located on the northeastern corner of the community. These nice-looking townhomes have depth, garages, and some are lakefront. These townhouses are from 1600 ft.² to 1900 ft.² with three bedrooms and 2 1/2 baths. They all have a garage in the back. These homes were built from 2015 to 2017 and priced starting about $250,000.
Amenities
This community has great amenities and is within walking distance of a small Horizon West Village Center. Inside the community, homeowners can take their furry friends to the community dog park with dog wash station, let children get some energy out at the playground, or enjoy the outdoor exercise station open green spaces and picnic areas. Lakeside Shopping Center with Publix Grocery Store is just .3 miles from the Windermere Trails neighborhood. Residents also have use of a community pool and park.
About Windermere:
Windermere is one of the most prestigious areas in West Orange County. This small town is most known for its excellent location nestled in between the most gorgeous lakes in Florida creating prime real estate where many gated communities with luxury homes, sprawling estates, and mansions have been built. Downtown Windermere is steeped in small-town charm from the historic storefronts to the ornate streets lamps, to the weekly farmers market and a few unpaved streets.
Windermere is a quiet and beautiful place to live and is just minutes from everything in the greater Orlando area. The Windermere Trails entrance is just two miles from Walt Disney World. Also within a short drive of Windermere are Downtown Orlando, Restaurant Row, Downtown Disney, Mall of Millennia, and Orlando International Airport.
Schools
Schools in Windermere are part of the West Orange School District one of the best districts in Florida with some schools that received "a" ratings in 2014. Families seek to live within the boundaries of the West Orange School District. Windermere has a large number of amazing private schools as well including world recognized college prep school Windermere Preparatory. Students are assigned to the Bay Lake elementary school, the Bridgewater middle school, and the Windermere high school.
Interested in taking a look at the homes in Windermere Trails? We have a team of experienced buyer's agents ready to give you our full range of buyers' services and help you find the perfect Windermere home. Using an exclusive buyers' agent can save you thousands when buying new construction. We would be happy to start a customized home search for you or show you a property!
Windermere Trails Homes for Sale