Winter Garden Homes for Sale
Winter Garden is a city just 14 miles west of downtown Orlando. Originally founded in the 1800s, Winter Garden started out as a grove of Orange Trees ready to produce a large amount of the country's citrus needs. In the 1980s a harsh frost led to the demise of many orange groves and farmers began to consider selling their groves to developers. Winter Garden is now a residential community with old-world small-town charm and new development. The town motto is "A charming little city with a juicy past."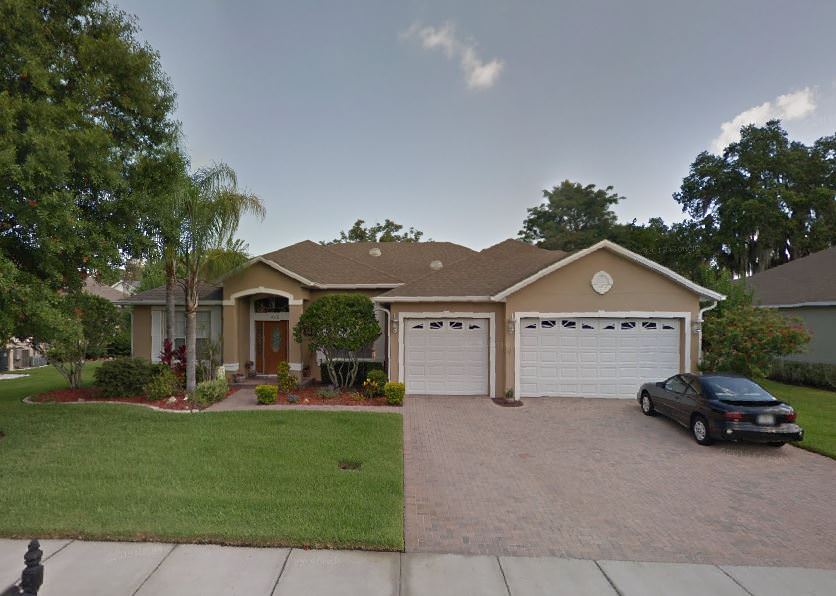 Much of the small-town charm in Winter Garden is found in the Downtown Historic District. As Winter Garden grew with the building of the train station in the 1880s a small commercial district emerged after the turn of the century along Plant Street which still stands today. Currently, the historic buildings of the Downtown Historic District house small retail shops, cafes, restaurants, museums, and a live theater venue. The West Orange Trail runs down the median of Plant Street and is a hub of outdoor recreational activity. West Orange Trail is 22 acres winding through western Orange County many residents of Winter Garden enjoy walking, biking, and jogging along the trail.
Winter Garden offers town life at its best. In the heart of this quaint Main street community, one can see the successful redevelopments. Antique stores, ice cream shops and cafes line this downtown West Orange Community. Once renowned for its vast citrus industries, Winter Garden now attracts other businesses. With easy access Highway 50, the East-West Expressway and Florida's Turnpike can accommodate both business and residential growth. Winter Garden is known for it West Orange trail which provides a place to jog and bicycle amongst beautiful nature scenery. Winter Garden continues to grow and building a 147-acre open-air mall called the Winter Garden Village. There are more than 40 residential communities and 25,000 homes still to be built. Among the biggest is the new development of Horizon West a 38,000-acre master-planned community with two villages Bridgewater and Lakeside. The first neighborhood started in Bridgewater is Independence. Independence will encompass 2,415 homes, 2 town centers, 3 schools, 2 lakes and 600 acres of park and preservation. Winter Garden offers many options for the best living in this West Orange Community.
Winter Garden has a beautiful historic core but is also an ever-developing city. New developments in Winter Garden include the Winter Garden Village at Fowler Groves and the Horizon West Area near Disney World. Winter Garden Village is an open-air shopping mall with modern amenities including a gym and movie theater. Here you will find the larger chain stores such as Super Target, Lowes, Marshall's, and Jo-Ann fabrics
Horizon West is located in the south of Winter Garden. In 1993 a team of public and private developers got together to begin a master-planned community that is now known as Horizon West. In 1995 the Five Village Concept was born. Horizon West would have five "villages" and a town center. Each "village" would consist of a few residential neighborhoods surrounding a village center. Each village center would include a school and a park with trails connecting to surrounding neighborhoods. The first village to begin development was Lakeside Village. The second village was Bridgewater. The town Center is now under development beginning with Hamlin.
It is safe to say that there is a home for every person and type of lifestyle in Winter Garden. There are historic comes near the Downtown Historic District, there are sprawling lakeside estates found on the many many lakes in Winter Garden, there are newly constructed condos near the Horizon West Town Center, and newly constructed homes of all sizes including energy-efficient homes and homes waiting to be built.
Winter Garden is a city where residents can live work and play. Everything you could need can be found in Winter Garden from relaxed small-town historic charm to modern businesses and retail, to unbeatable outdoor recreation and great schools. If you can't find what you need in Winter Garden hop on the interstate with easy access and be within minutes of anything in the greater Orlando Area.
Interested in living in Winter Garden? We are knowledgeable in all Orlando Area Real Estate and work solely for homebuyers. We have a unique way of doing business in the services we provide to home buyers. Let us help you find that perfect Winter Garden Home!
More Winter Garden Communities
Winter Garden Homes for Sale