Can You Speed Up Underwriting When Buying a Home?
Underwriting is the process that a mortgage borrower goes through where the lender verifies with solid proof the financial aspects of the borrower. In this process, they check credit scores tax returns, and any concerning activity in the last couple of months in your bank account. This process can take a couple of days or can last for weeks.
This process of qualifying for your home loan happens just after the down payment is made which is generally after you make an offer on a home and it is accepted but it is before the official closing and property ownership transfer of the home. Every mortgage loan goes through the underwriting process before a lender can release funds for your home purchase to the current homeowner.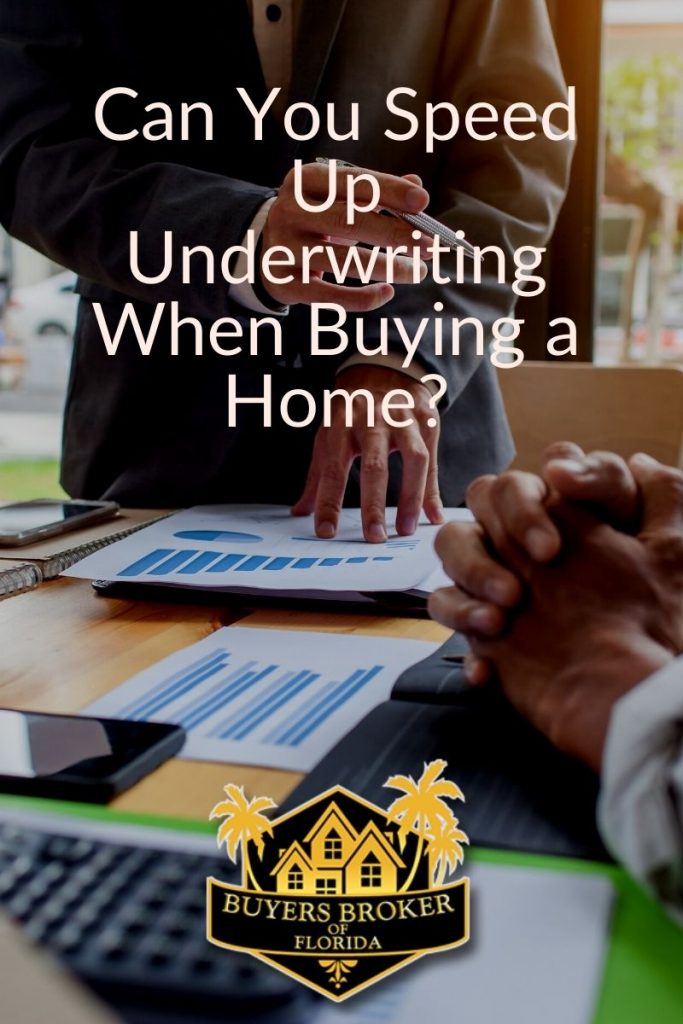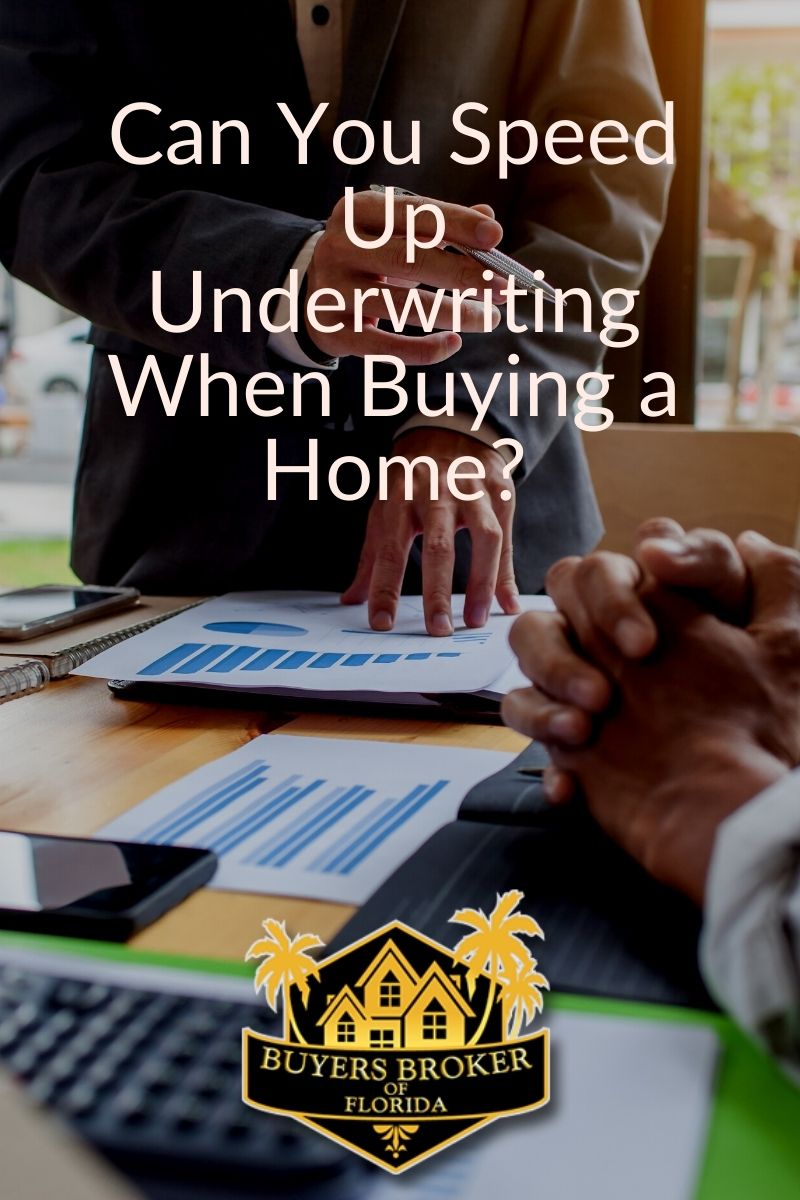 The general timeline of the underwriting process
No one underwriting process is the same as the next so there is no exact solid timeline for every mortgage loan while it is in underwriting. Some loans are approved in just days while others take weeks or months.
Here are some things to know about the basics of the underwriting timeline and some tips for helping it to go more smoothly and quickly.
What underwriters are looking for
It is the underwriter's job to make sure they are verifying your ability to pay the loan through a series of specified requirements. These exact requirements will depend upon the type of loan which you are seeking to borrow. If you are using a traditional conventional loan you should expect to need to provide tax returns, a credit report, a W-2, bank statements, and paystubs.
An underwriter will look over these requested documents and then they may require more clarification or documentation to prove the needed clarification if they have a question about anything they see within these items. For example, if you have a recent large deposit into your bank account they will want to know where this money is from and ask for a paper trail to prove it.
If there is no documentation to back up the questioned issue then they may ask you to write a written statement to explain what is going on.
The best way to help the underwriting process along
Underwriting can be a stressful time as you feel like you are under a microscope and questions that seem to make no sense are being asked. The best way to keep the underwriting process moving along at a reasonable pace is to make sure you have all of your paperwork ready to go.
You should also be prepared and expect questions to arise and make sure that you are readily available to answer questions in a timely manner. For example, if you are asked where a large amount of money deposited into your bank account five days ago came from you want to be able to answer that with enough time for the underwriter to verify it within the same business day or the next. If you wait until the underwriter has gone home for the day it can take longer for them to see the information and verify it to move on to the next step.
What many people do not realize is that this is what holds up the underwriting process in most home loans. When an underwriter has to wait on the borrower to supply the information they cannot move on until they receive it. This process may be frustrating but it is in your best interest to supply what is asked for as soon as you can so you can get onto the close of your home purchase.
As exclusive Orlando buyers brokers,  we can help you to find a home you will love for years to come. For more information on buying a home or condo in Orlando, please browse the website or contact me anytime. Looking to relocate to the Orlando area, perhaps outside the hustle and bustle of downtown? At Buyers Broker of Florida, we work solely with buyers looking to find the perfect home for their lifestyle and budget. Contact us at any time to start your search for Orlando homes for sale and all surrounding communities and towns.
More Great Tips for Home Buyers
What to know about buying new construction vs. an older home
Is Orlando Real Estate a Good Investment?
10 Ways You Can Ruin Your Chance of Getting a Home Loan Acceptance
Does a Home in a Good School District Have a Higher Resale Value?
How and When to Use a Kick-Out Clause
Downsides to Offering More Than the Asking Price
When Do You Need a Real Estate Attorney?