Is Orlando Real Estate a Good Investment?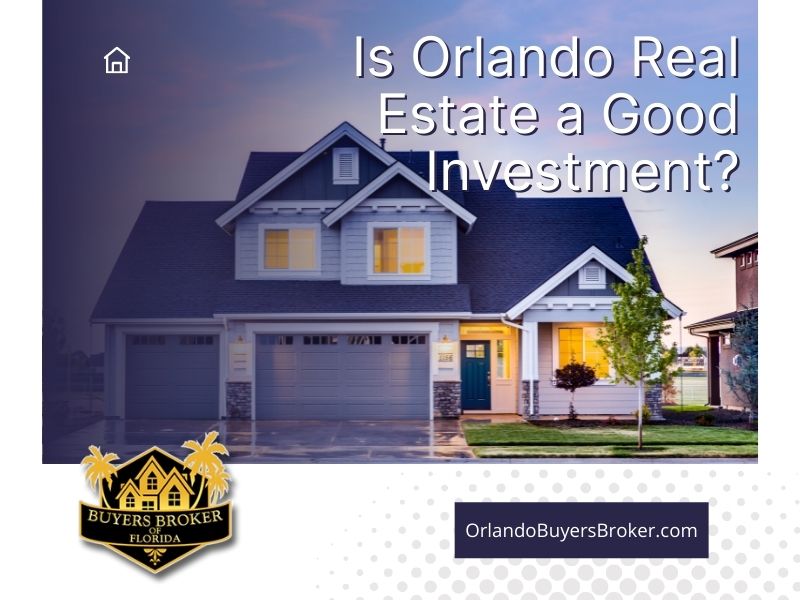 When looking for real estate investment properties you need to know what to look for and
what makes a property a good investment. Plain and simple, Orlando real estate is not just a good
investment, it is a GREAT investment if you can get your foot in the door. There are several reasons
why it is the best place to buy a rental property.
Population growth
Job growth
Quality in renters
Low real estate prices
High rental rates
Low property taxes
The desired quality of life
The demand for property in Orlando is so high that there are few properties available
compared to buyers. Home sales spiked by 25% in the last year. This is a good thing. It is a great
place to invest even though it is a seller's market. This means this area is highly desired. Much of
this is due to the influx of people moving away from high-tax and high cost of living areas like
California. As an investor, this is what you want to see when looking to purchase real estate.
Orlando is a hot vacation spot and over 50 million people a year visit Orlando. This is because of all
the theme parks, golf courses, and shopping. Tourism and conventions are the biggest part of
revenue for the Orlando area. Tourism in Orlando is one of the largest tourist markets in the
world. This made short-term rental properties the most popular for investors. Orlando is one of
the fastest-growing cities in Florida with one of the fastest-growing job markets.
As an investor, it is important to know that Orlando is ranked as one of the best places to
buy rental property as of 2021. This is because of cash flow, affordable property prices, and the
growing population and job market. These are key components to having a positive investment
experience. A huge plus for investors is that Florida has no state income tax. The average rent in
Orlando is $1,450 per month and the rents did increase by 2% last year. About 45% of the homes
in the Orlando area are rentals, so you want to own one of these. It is named the best rental
market in the nation. As the rental rates go up, they only prove what a sound real estate
investment it is to own property in Orlando. Now that you know it is a great investment, what
areas are the best for purchasing an investment rental property?
This is a great area that will appreciate in value as the Lake Nona area continues to grow. There are
many single-family homes and townhomes planned around this beautiful lake and are increasing in
value as it is one of Orlando's fastest-growing areas.
This is currently the best city in Orlando to buy a rental property. These rental homes are known
to lease quickly and there is currently a low inventory in rental homes for this desired area.
College Park is just outside of Orlando. It is known to be a charming area and has a fast
appreciation growth rate due to the development in this area.
A highly sought after area near downtown Orlando because of its family-friendly environment
including parks, museums, and highly rated school districts.
One of the best up-and-coming areas for its revitalization. The vision for this area is to stimulate
local business and as a result, it is bringing in a lot of new residents.
Looking to relocate to the Orlando area, perhaps outside the hustle and bustle of downtown? At Buyers Broker of Florida, we work solely with buyers looking to find the perfect home for their lifestyle and budget. Contact us at any time to start your search for Orlando real estate and all surrounding communities and towns.
More Tips for Home Buyers
More Millennials are Moving to Metro Cities