Improving Your Mortgage Approval Odds
Getting mortgage approval is no walk in the park, even with all of the right attributes a lender wants to see, the process of final approval can be stressful. This year the process of finalizing loan approval has become more difficult.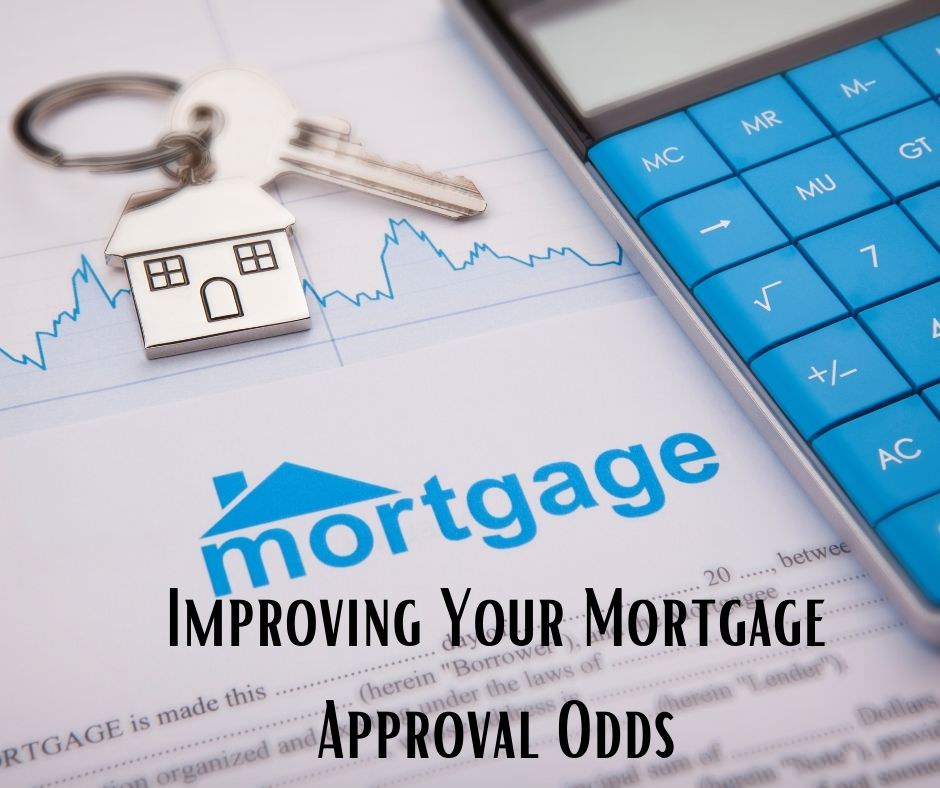 Many lenders have tightened their approval requirements as a response to uncertainty and economic shifts due to the pandemic. Though interest rates are low making homes more affordable, borrowers are finding it a little more difficult to qualify for a home loan.
Mortgage applications are denied for many different reasons including a down payment is too small, credit history is not substantial, or credit scores are not high enough. Though more borrowers have faced mortgage denial recently, the reasons are the same if not very similar each year.
According to 460,000 mortgage applications that were denied in 2019, there are some factors that borrowers can learn from and help to better prepare for in the hopes of mortgage approval.
Here is what the research of last year's mortgage denials found:
Denial Rates Remained Steady Across Age Groups and States
Of the above-mentioned denials, the denial rate among each age group was very close ranging in about 7-9% of loans being denied per group. The age group with the least amount of denials was the 25-34-year-old group with just 7% of loans denied. It was also the age group with the largest amount of loan approvals. This could be due to several different factors including the less stringent requirements of first-time loans and the purchase of much less costly starter homes in this age group.
Debt-to-Income Ratio is the Biggest Reason for Denial
The largest reason for loan denial on applications was the debt-to-income ratio. A significant 35% of loans were denied for this reason. Other denial reasons included credit history (22%), and loan to value ratio (18%). Reasons that accrued for 15% or less of denials included incomplete applications, insufficient cash, unverifiable information, and employment history.
The debt-to-income ratio tells a lender how much of a borrower's money is spent on obligations versus how much is available for the borrower to spend as they choose. Each lender will have their own preferred requirements for this but the most common is that the ratio be at 20%. Meaning just 20% of a borrower's monthly income is tied up in mandatory debts that will carry on during the mortgage period. This can include items like car payments and credit cards. A ratio of 43% is considered high but still acceptable to some lenders. 78% of loans with DTI above 60% were denied in 2019.
Related: 5 Things NOT to Do Once You're Approved for a Home Loan
How to Improve Mortgage Approval Odds
Keep Debt Low
Data shows that applicants with DTI of less than 50% have greater chances of loan approval. The lower your debt-to-income ratio the better. An online calculator can help you to determine what your current DTI is.
Build Up that Credit
The higher your credit score the better your chances for approval. A good goal would be to obtain a minimum score of 700. Obtain a free report of your credit score and frequently monitor it. Take steps to get your score moving in the right direction. If a score of 700 just isn't possible in the short term future try to get as close as you can, you may end up qualifying for an FHA loan or a first-time buyer assistance program.
Save Up a Bigger Down Payment
The loan-to-value ratio (collateral) on a loan application compares the total amount of money being loaned to the total current value of the home. Lenders want to see low ratios here. This helps to let them know their investment in you is less risky. Loans with a ratio of more than 80% of the home value being lent out will require insurance. This will be an additional cost to your monthly payment. The larger the down payment, the lower the ratio and the higher chance of approval.
Moving is a big step but a little bit of prep, even if you have a short amount of time, will help make the process smoother. When you're ready to relocate to Orlando,  Lake Nona, or any of the beautiful communities around this part of the country, contact our office. Start your search below or if you have questions about moving, contact us at any time.
Looking to relocate to the Orlando area? At Buyers Broker of Florida, we work solely with buyers looking to find the perfect home for their lifestyle and budget. Contact us at any time to start your search for Orlando real estate and all surrounding communities and towns.
More Tips for Home Buyers