Top 10 Things Most Home Buyers Overlook
The last thing anyone of us wants to do is make a mistake, especially when it comes to home buying. Purchasing a home is a big undertaking and responsibility, not to mention an investment worth hundreds of thousands of dollars. Sometimes our emotions can get wrapped up in the purchasing process and we can miss a few important things. Whether it's neglecting certain contingencies, addendum's, or simply missing something altogether that was a big red flag, stepping back a moment, pausing, and realizing what you are really looking at can help prevent some serious homebuying mistakes.
If you're in the market for a home you're probably doing some research on the best way to search for homes, tracked down a buyers agent, and really do your homework so that you don't make any mistakes during the process. Knowledge is power and simply understanding the process can make all the difference in the world.
Here are the top 10 things most homebuyers overlook when purchasing a property.
#1. Added costs.
Lenders can tout zero down home loans all day long but there is no such thing as an absolute zero-dollar home purchase. Somewhere along the line there will need to be monies paid out-of-pocket. Home inspection costs, appraisals, and downpayments may all be necessary and then there's always additional closing costs and fees that many lenders conveniently leave out until the time comes. It's important to understand all of your costs upfront so you're not only financially prepared but emotionally as well. The last thing you want is to move into a house with practically nothing in the bank. Having a little bit of cushion and preparing your finances for purchasing a property will set yourself up for success and you'll feel a lot less stressed going to the process.
#2. Property taxes.
If you're moving from one owned home to another you probably understand the logistics behind property tax, but if you're going from renting to buying, property tax will be one of those additional fees that can be built into the mortgage but will need to be added. Property taxes dependent upon your location, the size of the home, and the size of the lot or parcel. The larger the home and lot the more in property tax. Plus, depending on the county in which are in, property tax may be higher than in another county. It's important to understand how much this will add to your monthly mortgage payment.
More: 10 Questions to Ask When Buying a Home
#3. Homeowner association rules and restrictions.
First-time homebuyers may not think anything about the fact that they have to pay an association fee. You might get a lot of perks and amenities such as a community swimming pool and clubhouse, but those do come at a cost. Ask about your homeowner association fees or condo association fees and how much they would add to your monthly housing cost. A $2000 mortgage may easily turn into a $2500 housing cost based on the monthly or quarterly homeowner association dues.
#4. Parking.
When you pull up to a home with your real estate agent or even if you meet them there, you'll probably only use two spots but if you have two or three cars, an RV, a boat, or any type of vehicular toys, you'll need some place to park them. Don't forget to factor that into your search.
#5. Replacement costs.
Browsing homes can certainly open up your imagination on all of the fun things you could do and change about a property but remember that comes at a cost. We sold many homes to homebuyers that have grandiose ideas and 10 years later when they decide to sell that property, they haven't changed a thing. Try to be realistic and if you think you're going to change all of these items, really put those into a dollar amount. This might change whether you purchase that home or look for one that's already move-in ready with all of the amenities you want to begin with.
Appliances, siding, flooring, windows, and home additions can all add up rapidly and if you have maxed out your homebuying budget you may not have enough to complete these home remodeling projects.
#6. Don't forget about resale value.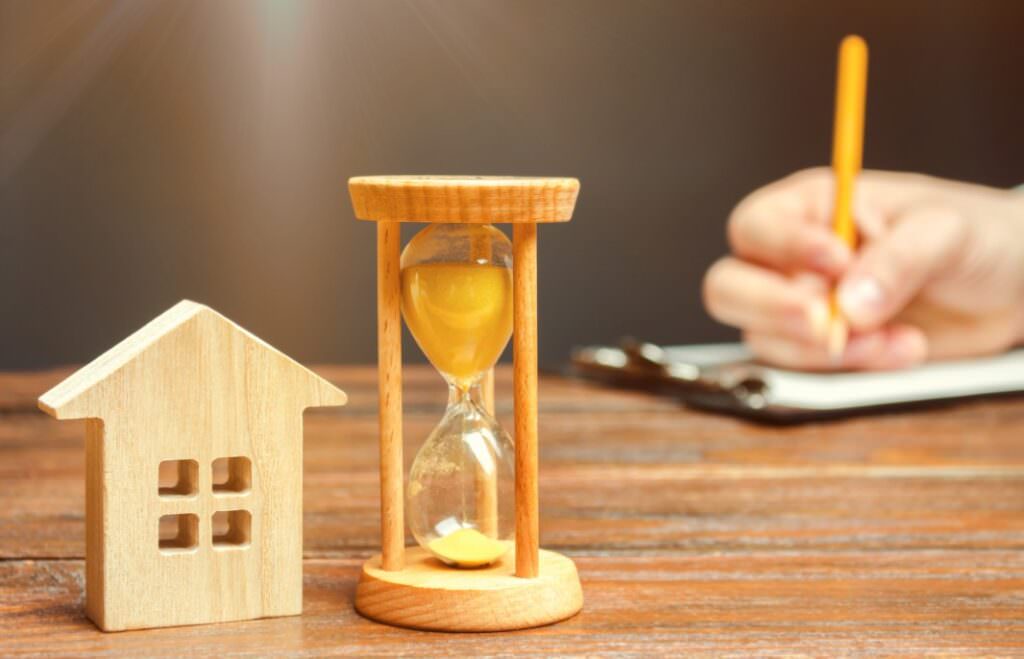 Chances are this is not going to be the last home you ever own so you'll need to think about resale value down the line. I know it's not something that most people consider when purchasing a property but it should be in the back of your mind somewhere. Are there things that you might tolerate but realize most people won't? Are there things that will need to be changed for you to sell the property in the future? Does the home have good value now and will that value remain? Is the home in a good school district or close to amenities that would be appealing to other buyers? While that is certainly not top of mind, it should be considered nonetheless.
#7. School districts.
Again, while this might not be the ultimate deciding factor, it should be considered. Even if you don't have children, selling a home in a less than ideal school district might be a little bit challenging. Of course, if this is your only negative factor about the property it shouldn't stop you from buying the home of your dreams. But it is something you shouldn't overlook, especially when playing the long game.
#8. Rental options.
We understand that you're purchasing this home for your primary residency, but in the future, you may want to rent the home out and if that is not allowed in your association or within the community, you may hit a brick wall. If you ever plan on renting the home out as a vacation destination or on Airbnb, verify with your HOA the rules and regulations for short and long term rentals.
#9. Additional inspections.
When inspecting new construction there are typically three phases to the inspection, the initial, which talks about the foundation and inspects the integrity and the grading, the framing and sheetrock, and then the final inspection, but on an existing home, additional inspections may be needed if recommended by the general home inspector. If the home has a septic tank, oil tank, additional pest inspection requirements, or a roof certification. These should absolutely not be neglected as they can cost you thousands of dollars later on.
We had a situation where a buyer had a septic tank on site and simply trusted the seller that the tank had been recently pumped. The general home inspector suggested an additional inspection but because it was going to cost $800, the buyer waived this additional inspection even though we encourage all additional inspector suggestions. Three months after purchasing the property the septic tank overflowed and the entire thing needed to be replaced at the expense of $18,000. An $800 inspection could've avoided this.
#10. Surrounding area.
You might not realize what is directly around the home until you've lived there for a few weeks. But take a look at the neighborhood. Are there great amenities or poor things about the neighborhood? Is there a Starbucks right down the road or is there a paper mill two blocks away? How about traffic and noise levels? What about the neighbors? Take a good look at the surrounding neighborhood, at least 2 to 3 blocks from the house itself. The last thing you want is to be shocked when you realize that the local dumping station is no more than a block away.
More: Do Walkable Neighborhoods Matter?
We want you to love your house for years to come so by pausing and really inspecting some of these key points that a lot of buyers forget, you can be ahead of the game and buyer's remorse will be nowhere in sight.
To check out all Orlando homes for sale start browsing our website for free. We specialize in communities and neighborhoods throughout the Orlando area and deal exclusively with buyers. We know everything there is to know about buying a home in the Orlando area and can answer any questions you might have.
One response to "Top 10 Things Most Home Buyers Overlook"