Isle of Pines Homes for Sale
The Isle of Pines is a well-established neighborhood of Lake Nona a community of Orlando. This community located in the southeast section of Lake Nona is popular with buyers looking for a rural setting with modern amenities just around the corner.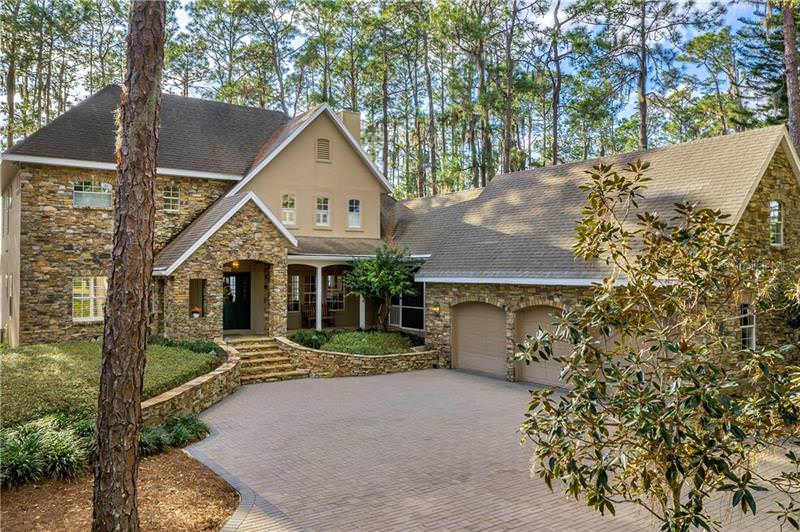 Homes in the Isle of Pines
Homes of Isle of Pines vary greatly with the first homes built in the 1960s to current and there are still some lots available to build a brand new custom dream home. There is not one specified builder for this community and homes come in a range of sizes and styles from modest single-family homes to sprawling lakeside estates. There is no cookie-cutter feel to this neighborhood. Homes for sale range in price from $200,000 to over $700,000.
The Community
It is clear to see why this community is named Isle of Pines with the many towering trees everywhere you look. The Isle of Pines is set in natural beauty with thick foliage along a gorgeous chain of lakes. Moss Park, one of Orange county's largest parks is just down the road offering swimming, camping, picnic areas, hiking and more. The entrance to the Isle of Pine Preserve is at the south end of the community offering some of the best hiking and horseback riding trails across 550 acres of nature near Lake Mary Jane.
The homeowners association is optional and those who opt-in are not sorry. Included in a small annual fee of only $125 is access to the lakefront park on Lake Mary Jane including a boat ramp and fishing dock, basketball courts, grills, pavilion, playground, and private beach. The homeowners association also hosts a number of famous events including holiday celebrations, Fourth of July parade and party, Crawfish/Oyster Fest, and more.
About Lake Nona
The Isle of Pines, as part of the famous Lake Nona area, also benefits from all of Lake Nona's vast amenities just minutes away. Lake Nona is a community-centered around Medical City. A mecca of medical services all in one location: Medical City is host to University of Central Florida Health Sciences Campus, Sanford-Burnham Medical Research Institute, VA Medical Center, Nemours Children's Hospital, University of Florida Academic and Research Center, and MD Anderson Orlando Cancer Research Institute. In addition to the Medical City, this amazing community has K-12 schools, a variety of parks, shopping centers, office space, and golf and country club.
Medical City is at the cutting edge of medical technology. It is a 650- acre health and life sciences park with top hospitals, schools, and research facilities. Living in the shadow of Medical City puts expert medical care and job opportunity right at your doorstep. The benefits of all these medical companies in one area are outstanding. Many medical innovations and breakthroughs are expected to come out of Medical City.
This community is built with families in mind. There are two private preschools, two elementary schools, one middle school, one high school, and two colleges. The education system in this community works in what is called a collaborative working environment. The collaborative working environment allows the students and residents of Lake Nona to be able to interact in real-time with researchers, doctors, professors and businesses from Medical City and the surrounding commerce area. The schools in Lake Nona also have the latest in technology to further enhance the learning process. Lake Nona High School even has two programs to jump-start a college career partnering with the two colleges.
Lake Nona is like a small town of its own but living in the Isle of Pines allows you to still feel like you are out in the country. Let us help you find the perfect Orlando area home. We can start with a complimentary phone consultation.
Lake Nona, Florida 32827, 32832
All Isle of Pines Homes for Sale

?